Society
Two Lines. How LGBT refugees from Uzbekistan live in Moscow
The hero of this story was born in a regional centre, about five hours away from Tashkent. In his second year, he dropped out of college where he was majoring in agronomics. Then he moved to Moscow. We speak in the office of LaSky (with a dual meaning: it is either "tenderness" in Russian, or "sky" in English with a French article). This is one of Moscow's HIV service organisations where migrants can be tested anonymously, without documents and checks.
He is that "Uzbek" from a construction site who is disliked by local inhabitants of Moscow. The guy wears a grey T-shirt. He has coloured plastic bracelets on his wrist. He asks to be called Timur, so as "not to be recognized by relatives."
A minute before, another migrant in the lobby asks a social worker to give him some tests to take home.
— My acquaintances decided to get a permit. They did not get it. They say you need to appear in person, because something is wrong with your health.
— Do you think it's HIV?
— Well, what else they can have...
Timur is 25. He doesn't need a portable test anymore. Timur is HIV positive, and he knows about it.
Regardless of where a migrant got infected: at home or in Moscow - it is almost impossible to get a residence permit or even a permit for official employment in Russia with such a diagnosis. By law, HIV infection is a sufficient reason for deportation. "Government-sponsored" tests are done in Sakharovo Multifunctional Migration Center. There is a prison for deportees about a hundred meters away from the centre.
As a result, there are not many people willing to get a blood test there. At home, HIV positive patients are also not welcome. Gays are creatively denied in Uzbek AIDS centres: "Give me your marriage certificate and then come." It is something like an eastern, "sophisticated" joke. But to be very serious they don't give pill prescriptions. "You get treated where you got infected."
In Russia they are also denied, but without jokes and strictly according to the law: foreign citizens are not entitled to treatment.
The story of how Timur applied for asylum (in this case, therapy would still be prescribed), circulated in almost every liberal media source. "If I could, I would line you all against the wall," responded Ms. Mumukova, an employee of the Migration Service, to Timur's application. But she has accepted the documents.
"When I came here I could hardly speak Russian," tells Timur. "In school, we studied Russian as a foreign language, but the teaching was poor. So I tried not to venture past a construction site at first while I was a minor. I chose Moscow because I heard that there were a lot of gays here. Later I realized that we had a lot of them in Uzbekistan too. But growing up I felt like I was the only one in the whole republic."
He unwillingly recalls home: grapes, peaches in the garden. He has an ordinary family: his mother is a housewife, his father traded at the marketplace while he was healthy. He has two sisters. All of them are "not religious": they read namaz but walk around without hijabs. He has no brothers.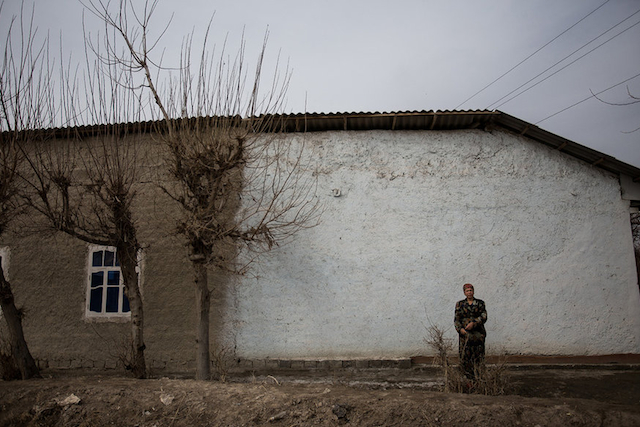 ***
— Was it hard to come to a foreign land?
— At school we were forced to learn some weird words in Russian: "a cloud", "a butterfly." The first word I learned at the construction site was "a bucket." They showed it to me with a hand, asking me to give it to them, and pronounced the word. I have memorized it.
— But now you speak quite well...
— We had a lot of Moldovans and Ukrainians. What language could I speak to them? I had to learn it.
— What were you doing at first?
— Well, I carried bricks, water, worked as a labourer. Then I began to develop skills. There was one guy, a little older, he really liked me. When he went to a supermarket he bought me something as a gift every time. Yoghurt or something like that. Only later I realized that he was gay too. He came to the floor where I worked three times a day and helped me. It was nice to communicate with him. He was never rude.
— So what?
— Nothing. The project was delivered and we were all fired one by one. Everyone found another job where he could. I haven't seen him again. But I have made three friends. Straight ones. We were called to repair apartments. Money was good. Over time, we bought telephones and I bought a laptop. We do not have to pay rent: you sleep where you paint walls.
— Right in an apartment?
— Yes. Everyone puts a folding bed in their corner: someone listens to music, someone watches a movie. And I'm on dating sites. At that time there was one: "Mamba." For a long time I was hesitant to meet someone. And then things started to happen.
— And who did you meet with, also with Uzbeks?
— No. I like Caucasian guys. At the time I didn't hide from anybody that I was working at a construction site. Actually no one cares what you do. I even was in a relationship, but then I realized that I worked all week and met him on weekends, and he had someone like me every weekday. I thought he was waiting for me all week, as I did...and I decided that if that was normal for Moscow gays, I would be with whoever I want. Young people usually have no place to meet, so I communicated with guys who were older. I even went to a gay sauna a couple of times.
— Didn't your parents ask what you were doing?
— Many people come to Russia to earn money. They work as street cleaners and send all the money back home. But when they come back they build a house, get married. They tell everyone that they worked as waiters, salesmen, not to feel ashamed in front of their neighbours.
— Do they lie?
— Few people talk about construction sites. It is typical to talk about it. At home, a man wears a clean shirt, he's the head of his family. Why talk about this?
— When your parents let you go to Moscow, they thought that you would also save money for your wedding?
"I even was in a relationship, but then I realized that I worked all week and met him on weekends, and he had someone like me every weekday. I thought he was waiting for me all week, as I did..."
— Yes. (Laughs) They always asked me when I would get married. I fly home once every six months, stay there for a month and then fly back. Once I had to stay for a bit longer. My father had a stroke. He died. People are buried quickly in my hometown - on the same day - so I didn't get to go to the funeral. My mother was left alone; her daughters live with their husbands. No one could take care of her. For an Uzbek man it's shameful to live in the wife's house. I had no choice, so I stayed. In addition, my permit was gone - it expired - so I couldn't come back to Russia for three years. And then it began.
- What exactly began to happen next?
— The search for a wife. I decided to myself: they will ask me who I like, and I will choose the one that isn't an option. The decision about your marriage is made by the mother. And I used to choose the drinker or the smoker, or the divorced one. And when they showed me a good one, I was like: I don't like her. But it was impossible to hold out for a long time.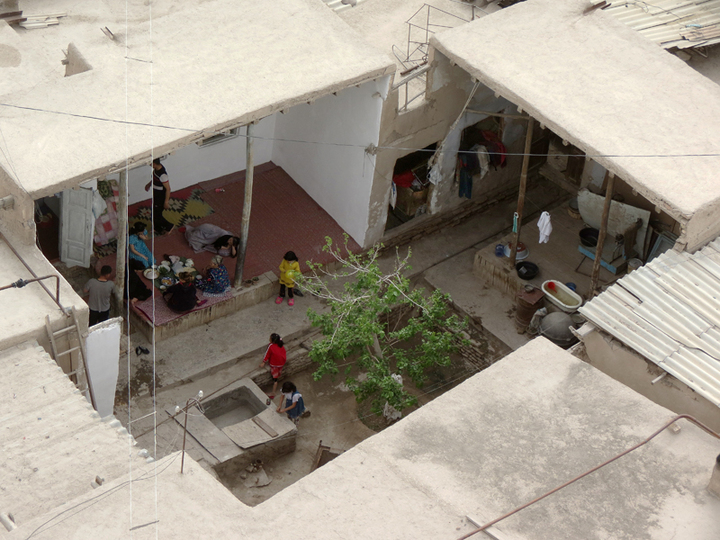 — Did they marry you?
— Yes. I am still ashamed about it. I took her out for three months, talking about love. In short, I was lying. At some point I thought it all would work out. But then it came to the wedding and to the wedding night.
— And what about explaining everything?
— Far from it. We have a tradition that in the morning you must have a sheet with blood on it, because your bride is a virgin. Then it's taken by the groom's parents and they go and thank the bride's parents. They give them a gift of some kind. It is like showing gratitude that "they raised a good daughter." These traditions still exist in villages and in towns, especially in small ones... Somehow I did what was required. I even ate "Viagra." And then you can't have sex for three days, because it's painful for a woman. And I was happy about it, but I thought, what's next? In short, it was hell.
— And what did you do?
"I am still ashamed about it. I took her out for three months, talking about love. In short, I was lying. At some point I thought it all would work out".
— I suffered for some time, and as soon as she got pregnant, I packed up and said that I was going to Tashkent. To study hairdressing. On the internet, I met gays who lived there. I left my mother and wife. I started seeing guys again. But now via Hornet. Only Russians upload their photos there. Uzbeks hide; many of them have wives like me. They meet in a park and don't even give their telephone numbers. And you can find someone through your acquaintances. Everybody knows each other. In Uzbekistan there is a criminal sanction for it. They sentence you to three years in prison. The police do a setup: first they arrange it over the phone, then they beat you and demand money. And how can you file a complaint about them?
— Do gays often go to prison?
— Usually it's not because you are gay, but they can pin anything on you. And if you deny it, they will tell everyone who you are. We had one guy, he was kind of "sensitive;" when he saw a dog being beaten on the street, he started crying with it. And suddenly he was arrested for a murder. He admitted it himself. But no one believes it.
— How did you return to Moscow?
— At some point, when there were no clients at the barbershop, I started calling gays to get a haircut. Someone guessed who they were and informed my senior. He fired me - in fact, he beat me right on the street. He said I disgraced him because I invited "such people" to his barbershop. By that time the ban on visiting Russia was removed, and I ran again. I lied, saying that as soon as I get settled, I planned to bring my mother and wife to my place. And well, I have a child - I was supposed to earn money to buy a car. There are many of us there, people who were forced to get married. A person thinks he is a normal guy, and then he starts to run away from home. He searches for reasons to go to Moscow. It is our custom: wedding comes first, then a house and a car. Then in a couple of years you need to send a child to kindergarten, school, and other places…and you need money for everything. I talked to one guy, he has been living this way for 15 years. As soon as he has an opportunity, he will leave for Moscow. Also "to earn money." Like me, he's always on the run.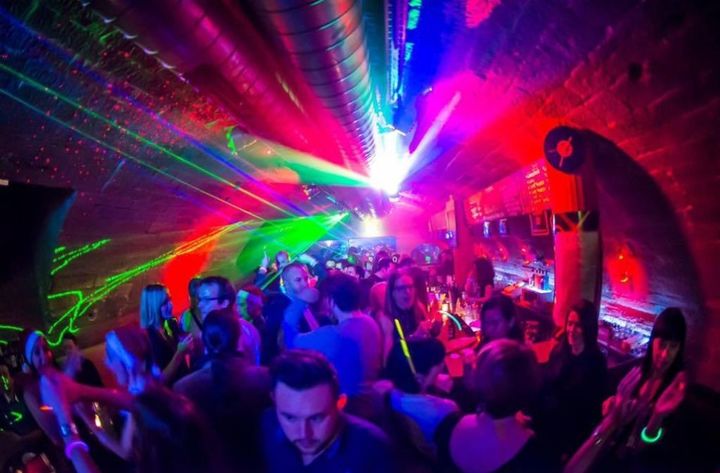 — And then...
— And then I was diagnosed with the virus. To get a permit, you need to get a blood test for AIDS. They check fingerprints, interview you, and you need to pass a Russian-language exam. They give you a bracelet with a barcode, and you go to the offices one by one. In a couple of days you get an SMS: you can take the finalized documents. And I was waiting for a week, two weeks, three weeks... More than a month. I went to find out what was going on. They brought me to a doctor and asked to go to his office. The first question: my sexual orientation. The second one: did you have any contact with Russian citizens? Namely with whom? You are HIV-positive.
I told friends I didn't take my permit. I was struggling for a year. And then I came to LaSky. I was told that they had support groups. I actually thought you could meet a guy there, but it turned out that they discussed different topics: how to get treatment, and a lot of other problems. And I didn't know how to get a treatment, I never took any pills. Guys took me to a familiar doctor, they caught him by a sleeve in the corridor, he gave a prescription to me: what to drink, how many times a day. They found pills through acquaintances: someone had something leftover.
— Do your relatives know about the diagnosis
"I have a plan: to call home, tell them that I have cancer, and then disappear. I want them to think that I'm dead"
— No. I haven't been to Uzbekistan for a year and a half. And I don't plan to go back. They won't give me any treatment. And my classmates have already found out that I'm gay. They found me on the Internet... And then there is the question of prison. If they give me refuge in Russia, I will stay here. I will be able to receive pills officially, or I'll try to go to Europe. I have a plan: to call home, tell them that I have cancer, and then disappear. I want them to think that I'm dead. It will be better. But it's not clear what to do about my wife.
— And what about your wife?
— I'll have to tell her. I had sex with her when I lived at home. Recently I sent her a self-test kit. I said: check it. I only lied that this test was to find out what the sex of our next child would be. Like it can determine the sex based on hormones. Yesterday she sent me an answer.
— So?
— Just a photo. Two lines. She asks, "what does it mean?" I say: don't worry, it's all right. It's a boy.