Society
Alex Garner: "Gay men should never be ashamed of sex"
— Why does Hornet need a medical department and how it was established? What are your main objectives?
As a matter of perspective and background I should tell you a little bit about myself. I have been working on HIV and gay men's health since I was 20 years old, which means it's been over 25 years. I have been HIV-positive for over 22 years.
Gay men are disproportionately impacted by HIV and encounter numerous barriers around access to quality healthcare or finding and fostering a community. We strive to engage our community of users through all aspects of help while also cultivating a community.
— Do you have some HIV statistics on the world based on your users' data? Has the number of people who report their HIV status in the world and in Russia changed?
It's very commendable when men openly declare their HIV status in their profile. HIV stigma is real and does so much harm to our community. When any HIV-positive person comes out about being positive they must confront stigma and ignorance. In most urban gay communities, HIV-positive men are around 20% of the population.
By the way, UNAIDS estimates on the total number of gay and bisexual men in each country have almost always been smaller than gay and bisexual Hornet users.
The estimated number of gay and bisexual men drives HIV programming. PEPFAR and the Global Fund set targets and budgets for HIV prevention work by aiming to reach a certain percentage of a given population based on this estimate. The population size estimates of MSM are ridiculously inaccurate. We are working with research partners to come up with a more accurate estimation.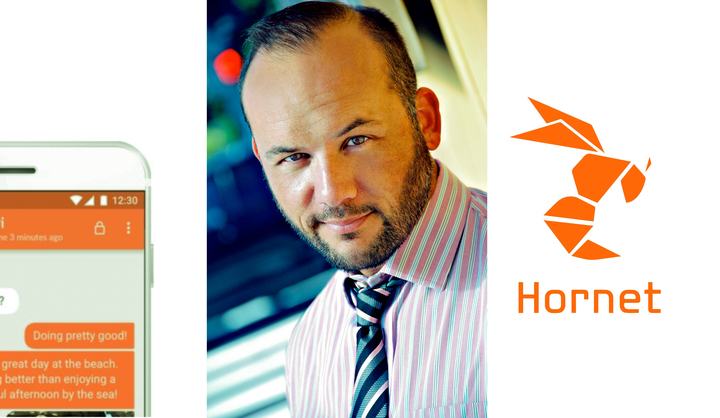 — In Ukraine, there are almost twice as many users as UNAIDS suggests. Do you have such figures in Russia? How many accounts are in Chechnya? And what about HIV-statistics there?
We do not disclose the HIV statistics of our users because we are committed to protecting people's privacy. Gay men in Chechnya are already vulnerable to arrest, torture and incarceration. Being HIV-positive makes them even more vulnerable and we want to do all that we can to work with local partners to provide support and information/resources to men in the region. Gay people do exist all over the globe and when world leaders state that there are no gay people in their country they are speaking out of complete ignorance.
— Has any government tried to communicate with you? Have they tried to obtain data on migration and on new HIV-cases?
We work with a number of different organizations, including centres for disease control and health ministries. The date of our users is not shared or sold to third parties. We respect the privacy of all of our users and are particularly sensitive to the privacy needs of people living with HIV.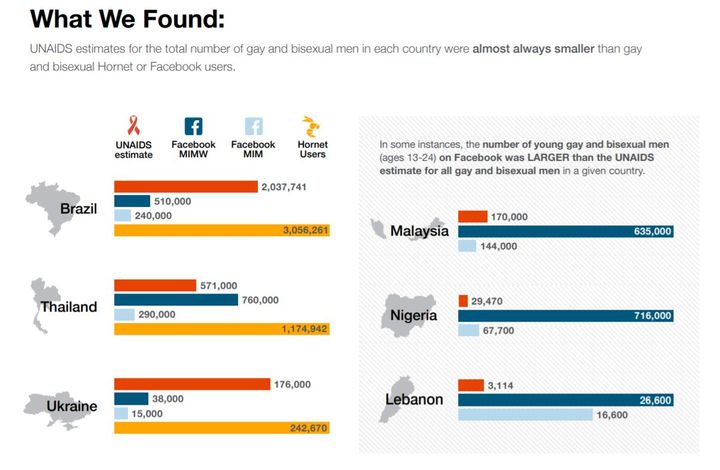 — How do you protect personal information?
We have numerous safety and security measures in place on the app to protect the personal information of our users. It's essentially bank level security.
— What prevention programs do you provide?
We strive to provide our users with as much information as we can so that they can make informed decisions about their health. We've worked in collaboration with local partners on treatment and prevention campaigns, we create original content around sexual health in Hornet Stories, and we've also created video content, such as the "Ask A Pro" video series, in which health experts answer common sexual health questions. Our Know Your Status (KYS) feature allows people to affirmatively declare their HIV status and helps reduce stigma.
A key part of our KYS feature is that if one utilizes the feature they will be automatically reminded to get a test if HIV-negative or engage in care if HIV-positive.
"By the way, UNAIDS estimates on the total number of gay and bisexual men in each country have almost always been smaller than gay and bisexual Hornet users"
The European Centre for Disease Control (ECDC), LaTrobe University, and Hornet collaborated to conduct research on PrEP and gay men in Europe and Central Asia. Eurasian Coalition on Male Health (ECOM) and Hornet collaborated to conduct the first of its kind of research on the impact of internalized homophobia among men in Eastern Europe. We continue to expand our research efforts in Latin America, for example with partners in Mexico and Columbia.
— ...and what about Russia?
All of our information, editorials and video content is available to our users in Russia. We have more work to do to get them translated into Russian.
— Could you tell us about your personal experience of advocating for PrEP: where did it start?
I have been an advocate for PrEP since before the US FDA approved it. It's always a good thing to give gay men more prevention options.
PrEP is a great opportunity for gay men to communicate with each other around sexual health and how to pursue pleasure and intimacy. PrEP can have an impact on how HIV-negative and HIV-positive men interact with one another. It provides more opportunity for connections between serodiscordant men.
One of the main issues around PrEP is access, and people still encounter significant problems when it comes to accessing quality and culturally competent healthcare.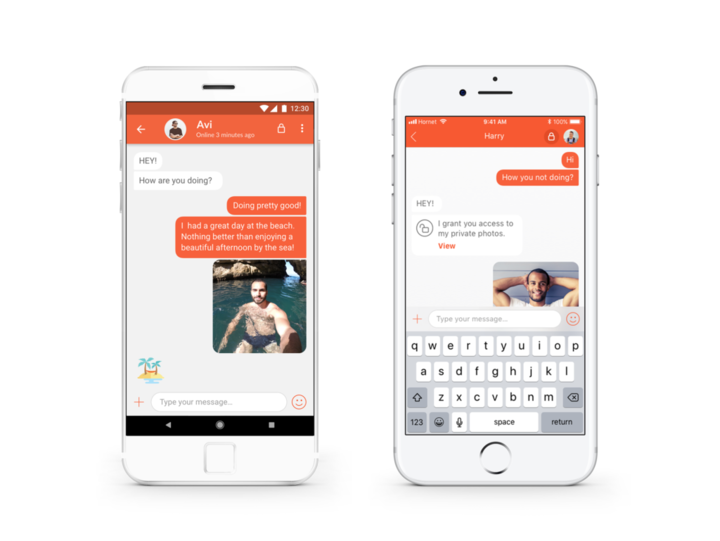 — How bad is the stigmatisation of PrEP-users? Is there still whore-shaming?
"Truvada whore" is an international meme. It started after an article in the Huffington Post. The stigma associated with PrEP is largely around sex and in particular sex with other condoms.
Most of the stigma around sex comes from religion and it has existed for thousands of years. Accurate and comprehensive sexual education for all people is one very effective way to reduce sex-related stigma.
Gay men should never be ashamed of sex - we all should be able to determine what we want to do with our own bodies. Gay men must be able to pursue pleasure and intimacy in whatever ways work for them and we can't allow them to be stigmatized for their choices.
— The author who wrote this, David Duran, three years later apologized for the column and said that he had changed his mind. At this point, can the discussion be considered closed?
While much of the conversation around stigma and sex has evolved, it has not gone away. More people have spoken out in support of sex and sexuality and creating a sex-positive community. That is a great step in the right direction.
— Hornet was created for quick dating, in fact one-time sex. The gay community has traditionally been criticized for such carelessness.
Hornet was created to help men make meaningful connections. A meaningful connection can be a date, a chat, sex, or all of the above. Gay men have a fundamental right to pursue our sexuality. We are not careless. Laws that discriminate against LGBT people create a system that leaves out LGBT people and makes us vulnerable.
on the topic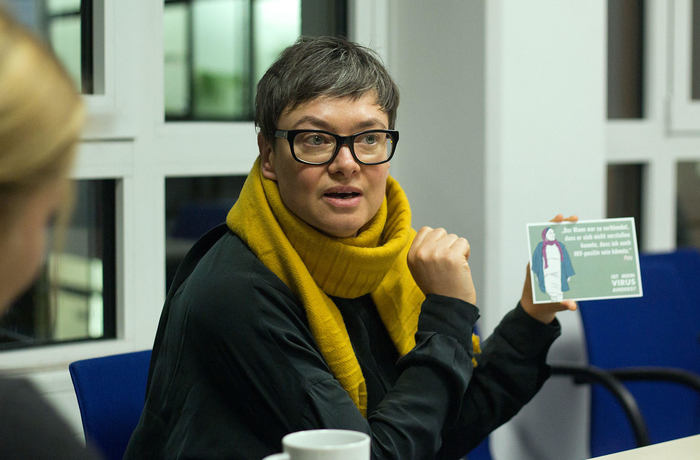 Prevention
'For some, we simply have no options': how Germany is battling HIV among refugees
— Conservative Christians, for example, believe that the cause of the HIV epidemic is precisely this, the frequent change of partners, and sexual openness.
Gay sex and gay people are not to blame for the HIV epidemic. It is not some punishment from someone's god. It is a virus. The epidemic grows because people don't have access to quality healthcare or information. Scientifically, we know how to treat and prevent HIV. This is an epidemic about homophobia, racism, sexism, and poverty.
— How do you think the problem of the spread of the other diseases caused by the reduction of condom use due to PrEP-use should be solved?
Gay men encounter all sorts of health issues that are not just HIV related. There is HCV, HPV, Hep A, etc. Not to mention the very significant issues of mental health. We try to work with various partners to address the variety of issues that gay men face around health.
It's a great idea for sexually active gay men to get screened for STIs every three months so that can be diagnosed and treated. Regular screening is a great habit to develop. We must do all that we can to improve access and not create more barriers.
Screening for STIs every three months is a standard part of the PrEP protocol in the US.
— You struggle with discrimination within the network.
Stigma and discrimination are persistent in our communities. We can help educate people as a means of combatting this problem and we can also help cultivate the skills of individuals to navigate a world in which they may encounter stigma or discrimination. These problems stem from structural issues and we must continue to work against a system that criminalizes gay sex in 70 countries around the world, and criminalizes HIV or immigrants and people of colour. There is a great deal of work to do to address these structural issues.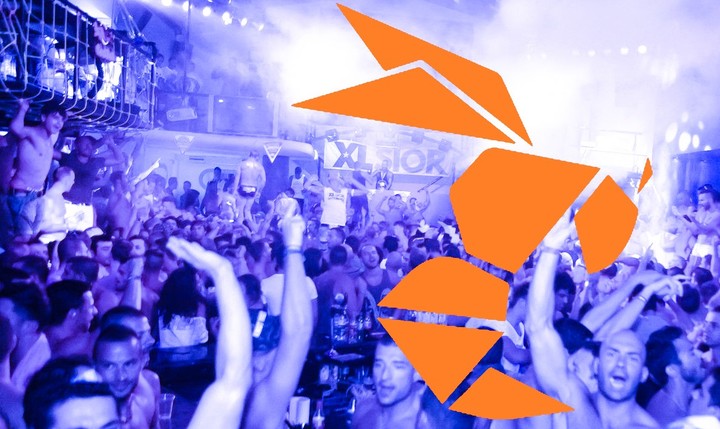 — What is the general problem with tags, such as: "NoAsian"? What if I am referring to sexual preferences?
Discrimination presents itself in the form of language people use. This sort of language reinforces discrimination and does not help foster an affirming and empowering community.
To single out an entire ethnic group as sexually undesirable is just like posting a sign in the window that says "no blacks" or "no gays."
In terms of the app experience, we work to create a community that is affirming and empowering. We do not allow discriminatory or hateful language on the app.
An online community is a valuable and authentic space. We strive to expand the options gay men have for making connections. We work to create an online community that is affirming and supportive of all sorts of gay men, regardless of ethnicity, age, body type, gender expression, or HIV-status.
I believe very strongly in the self-determination of gay men and their ability to decide what to do with their bodies. It is not for us to tell people how to behave, but to provide them with as much information as possible so they can make informed decisions. Whatever those choices are and whatever the consequences, the community will still be there to offer support.