Society
Lesbians in Chechnya. Everything is as for boys: murders, torture, assaults
On Human Rights Day, December 10th, in Moscow, the human rights activists presented the report of the findings obtained in the qualitative research of violence against lesbians, bisexual, and trans women in the North Caucasus region of the Russian Federation. AIDS.CENTER recites the report and publishes a conversation with a Chechen lesbian about the situation with the LGBT-community in the Russian Caucasus.
The report was presented in overwhelming secrecy: in a basement somewhere in Moscow city centre. Such a place can be good for signing some secret resolutions. The journalists are asked not to mention either the venue, nor the authors of the research and to absolutely withhold any names, as the people responsible for the report are fearing for their lives. And it is not without reason, as one of the girls, whose testimony was used in the research, has recently died. The people in her village say she "poisoned herself". Another girl is currently unreachable.
The Russian society still stigmatises the LGBT-community, this is especially true in the North Caucasus where a traditional lifestyle and religious aspects aggravate the situation.
In 2017, when major Russian news media published articles on kidnapping, torture and violence against homosexual men in Chechnya, almost nothing was said about LGBT-women. "The first complaints were from the men. The situation around women had long stayed unnoticed," confirms one of the authors.
In total twenty-one women from Chechnya, Dagestan, Ingushetia and North Ossetia took part in the research. One of them is a trans woman. The other five trans women whom the researchers contacted have refused to take part.
Right there in that basement we speak with Camilla, she asked to change her name and this is what she wants to be called. She is a Chechen. She was born not far away from the city of Grozny, in a village she does not want to name. For two years she has been living in Moscow.
She has short hair and is wearing sports clothes. She speaks in a low voice. Her lips are tight. She is a lesbian and she is the only girl who took part in the research and agreed to talk with the journalists in person.
"Together with friends in Grozny we had our small community for those with an "unconventional sexual orientation". We used to meet in a flat, we were going for walks together. And it was not about drinking. We just wanted to meet and have conversations, speak quietly. Now 70-80 percent of young men and women left the republic. Only those who have children and families stayed," she says. "Some of those who left were caught by government security services and ended up in detention, but the majority bribed themselves free. No one from our community admitted that they were "non-standard", otherwise they could have been killed. It is a miracle they escaped. The guys raised money, sold flats and bought them back. Then they ran away."
The Guardians of Islam
Camilla is now 35 years old. 29% of the respondents said that they were victims of sexual abuse. In such cases the researches differentiate sexual abuse in a family of origin and in a conjugal family. Luckily, that is not the case for Camilla. But the solitude and isolation that many homosexual women face became part of her destiny as well.
"I cannot lose connection with my mother, because our bond is very tight," Camilla says so quietly that we can hardly hear. "I have even visited her twice since I have been living here. I miss her. I did not have a coming out. But my mother saw that I socialised with girls. She never insisted that I should change my lifestyle, she was only sad that I did not live like many others. My cousins, even those who are younger than I am, have long been married. They have children. This is what disappoints her. The men in our family absolutely do not know a thing."
"No one from our community admitted that they are "non-standard" otherwise they could have been killed."
Due to the peculiarities of a lifestyle and risks connected to it, coming out in the North Caucasus is quite rare. The outing is more common when some of the acquaintances, ex-partners, relatives, or neighbours spread the word about the "non-standard" sexual orientation or gender identity.
Only one woman from all those who agreed to talk to the research group did the coming out, but we do not know anything about her fate: after a while she disappeared and became unreachable.
"In case of outing, a person becomes an outsider. The family tries to influence them either physically or morally. Afterwards it is impossible to stay in the republic. The only way is to leave," Camilla confirms. We talk in a corner of a room, in a safe space where no one can find her, as there are only a few people in this room. But you can still sense the tension and mistrust in the air.
"When I moved to Grozny to study and work there, my brother blamed me for not staying with our mother in our home village. But my classmates were so boring to me. I feel bored with my female relatives and neighbours. At a certain moment I started getting in contact with girls on the Internet, and visiting my female friend in a neighbouring republic.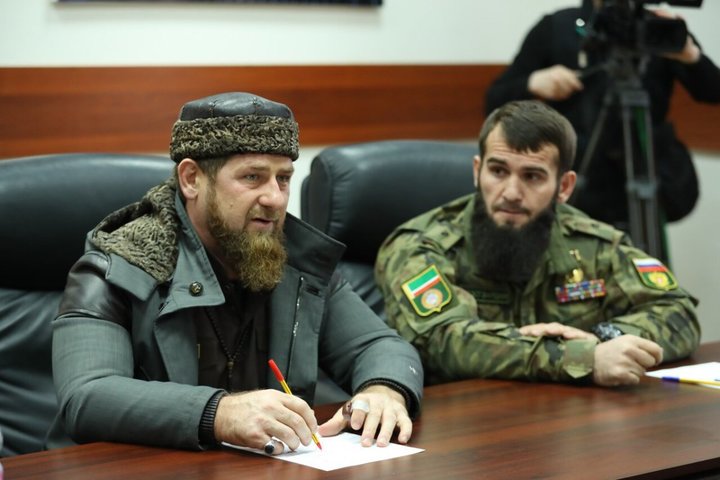 The more independent I got, the more pressure I felt and the more intimidations I heard. In Chechnya, the men from the father's side are considered to be responsible for a girl. Those can be nephews and cousins.
Now I am trying to leave the country. I am waiting for the decision. But as far as I know, they can even find you abroad." Camilla continues with deliberation. "A friend of mine, his story was even in a newspaper, he met some guys from Chechnya online, went on a date with them, but they turned out to be the guardians of Islam and forced him into a car. Fortunately, he is not from Chechnya, but from a neighbouring republic. Otherwise the outcome would have been tragic, but they simply let him go."
The Marriage Under Cover
The researchers stress that usually when the relatives find out that someone in the family is part of the LGBT-community, the family is considered to be defamed. Among other things "shame killing" can be used to redeem the reputation. This practice still exists in the North Caucasus. 38% of the respondents said that they not only know about "shame killing", but they knew people who were killed because they disgraced their families.
Forced marriage is another way to clear the reputation. Nine of the interrogated women confided they were, or still are in a forced marriage. Seven out of nine women who were forced to marry, said the marriage followed the outing. So it was after the relatives got some confirmation about the sexual orientation from a third party: for example, they can get hold of messages or private photos.
Though, the situation is not always so dramatic. Certainly, LGBT-relationships cannot be public in the Caucasus. But a marriage with a "right" husband imposed by the family is not always the punishment and it can also be a form of salvation, as sometimes it is the only way a woman can lead a normal life without raising any suspicions.
"There are still tensions with my relatives, because they think I should come back home and get married. I have been proposed to several times, even the matchmakers came. They gave my phone number, sent me possible fiancées."
Picture from the Analysis of the results gained during the research on violence against the queer women in the Caucasus
"I cannot be harsh towards those fiancées suggested by my relatives, not to raise suspicion. I have my own strategy. Step by step I stop our communication. It is really exhausting. But sometimes it can be worse than that. There are families where father and brother have a say and there is no way back because a girl has to obey the elders. In my family it is different."
The undercover marriage is basically a fake marriage that is typically based on the mutual help of homosexual men and women, so that their relatives would have an image of a proper traditional family.
"I also tried this," Camilla reveals. "We met online. He knew everything about me and I was not against it. After a while we got common friends. The fake marriage is a salvation for a girl. Wherever I go, it is forbidden to live alone, to travel alone. The men, if there are no suspicions about their sexual orientation, enjoy more freedom. But a man who is suspected to be unlike others, who has no interest in the opposite sex and dating, has a very tough life. The rumours spread fast. This is why they try to get married somehow and calm down the relatives. My marriage failed because, at the very last moment, he found out he was HIV-positive."
Having such a legitimate relationship, one can feel relatively secure, the researchers say, though sometimes patriarchy penetrates even such fake marriages. Not only heterosexual men, but also homosexual and bisexual men try to fully control their wives, and even use violence. Not considering the fact that the marriage is forced and fake.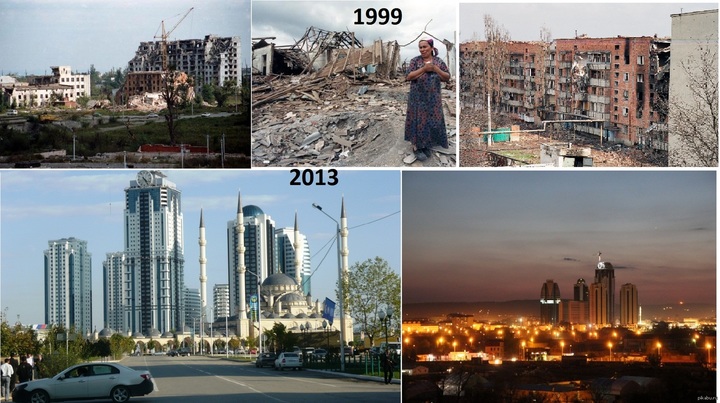 The Fear of Jinns
It may seem like joke, but in traditional society in the Caucasus the procedure of driving jinns away is still common and these rituals of exorcism are put to use to curing those from the LGBT-community.
The researchers explain that even parents who studied at universities quite often use the services of "experts in driving away jinns". Moreover, sometimes a woman herself believes that her preferences come forth from evil, that a male jinn possesses her and things like that. Five out of twenty respondents went through the procedure of driving jinns away after their relatives had learned about their sexual orientation.
The authors stress that the sense of stigmatisation and fear that the homosexual women live with in the Caucasus prevent them from asking for help, even when the situation can be fatal. 100% of women who took part in the research spoke about both physical and psychological abuse.
"This report may not change anything and everything might stay as it is, but for us it is important to share, we need to be heard," Camilla sums up at the end of our conversation. "It is vital to have people to whom you can share your story, people you can trust. Everyone knows about the violence in our region but there is no place to go. There are laws of the Russian Federation but there is no one you can complain to when the laws are violated. The life there is absolutely different. In a traditional family one can either live with the relatives or have their own family. Otherwise you would be an outcast. The majority of us do not have the freedom of choice. You cannot choose what to wear, with whom to be friends, where to live and with whom — with a male or with a female. A woman must be a woman, a man must be a man, and both have their own responsibilities. But I dream about choosing freely."
For a couple of days after the presentation the authors had not published the report on the internet due to security reasons. Today it was published on a foreign web-site. Unfortunately, nowadays not only those who do not fit into the local traditional framework fall victim of profiling and pressure, but also the human rights activists, researchers, and journalists who cover topics that are inconvenient and sometimes have no standing in the law but that shed light on how people live there. In the Caucasus. Place with no human rights.