Society
Gays in kennels. Who lives in Moscow's LGBT shelters
The city of Moscow is still perceived by many as a relatively safe place to hide and get help. This is especially true for LGBT people who are being persecuted in their own homeland. The AIDS.CENTER reporter spoke with LGBT refugees living in Moscow shelters to find out why they fled and what they are counting on.
In many countries and regions around the world, being part of the LGBT community still attracts black tags. In the particularly conservative communities, only one thing awaits this marginalized group: isolation, verbal abuse, violation, persecution, and at worst — prison or death. When there is no opportunity to live peacefully and freely at home, among friends and relatives, the only way out is to flee.
To provide a place to hide and some immediate cover, human rights activists establish shelters: safe harbours where people who find themselves in crises go. There are several such shelters in Moscow for internal migrants and foreigners.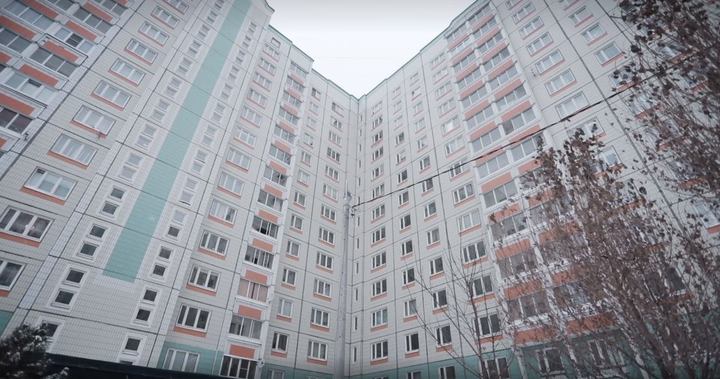 On paper and de facto
In 1992, Russia joined the UN Convention Relating to the Status of Refugees and the Protocol Relating to the Status of Refugees. As per the Russian federal law – Concerning Refugees, people who are persecuted in their homeland and end up in Russia have two options: to get refugee status or temporary asylum. The first is given indefinitely, but after a year and a half, the receiver is required to go through a re-registration procedure and based on the results, this status may be revoked. The second is granted foreigners who are not recognized as refugees, but on a humanitarian basis cannot be deported from the country. "Temporary asylum is a kind of humanitarian status or, in other words, deferred deportation" the MIA website reports. Moreover, both statuses grant rights to not only live but also work in Russia.
On paper — a person does not need much to apply for any of them: visit the Department of Refugees and Forced Migrants of the Russian Ministry of Internal Affairs Directorate for Migration Affairs, fill out a questionnaire and sit for an interview. As the lawyer of the Stimul LGBT initiative group Anton Ryzhov notes, all you need is a passport, its translation into Russian, and two photos.
However, in reality, everything is much more complicated. According to the lawyer, refugees are made to "deal with many obstacles": they are denied admission, they are required to provide Moscow registration (it is not needed), and if the applicant is living in Russia illegally, they can call the police to bring him / her to administrative liability "for breaking the rules of stay in the Russian Federation".
For an asylum seeker, even such routine procedures as filling out papers and sitting for an interview often turn into serious problems. Since the questionnaire is in Russian, which refugees often do not speak. Either employees who speak their language serve them, or there is an interpreter paid by the MIA. But the employees can be intolerant of LGBT people. For instance, one employee from Uzbekistan told an applicant that he was dishonouring his nation, while the other hurled curses in Uzbek.
In addition, according to Ryzhov, important wording may not be included in the questionnaire, for example, instead of "I face criminal prosecution" they write, "It is dangerous for me there" Each time, the applicant has to insist on the presence of a lawyer from human rights activists during the interview. But the police hold neither the lawyer nor the volunteer-interpreters from Stimul in high regard. They try not to let them in, saying it is not in accordance with the administrative regulations.
Then within five working days after the interview, the MIA decides whether to accept the application for consideration. If it accepts the application, it then examines it for up to three months, after which it finally adopts a decision. Refusal to grant refugee status can be appealed at the MIA Directorate General for Migration Affairs, and then in court. After all instances have been passed and appeals have failed, the applicant can then apply for temporary asylum.
If the applicant is denied the temporary asylum, he / she will have to go through all instances of appeal again. A migrant who fails to receive a positive outcome will be directed to the Foreign Nationals Temporary Housing Institution (FNTHI), and then deported. But at Stimul, a denial is considered an opportunity to file a new petition for refugee status, for example, due to changes in circumstances in the homeland.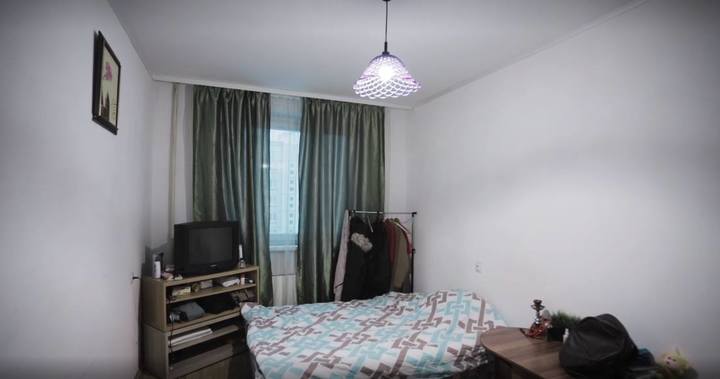 While the appeals and trials are underway, the refugees' have time on their side, and they can legally stay in Russia. And this is almost always the only way to avoid being deported.
The Stimul Shelter is currently home to one LGBT refugee from Afghanistan, two from Uzbekistan, three from Cameroon, one from Tajikistan, two from Sudan, one from Nigeria and one from Palestine. That being said, according to the MIA, as of January 1, 2018, 125,442 people received temporary asylum in Russia, while 592 people were granted refugee status. According to Ryzhov, no one among them asked for protection due to their LGBT affiliation. They are denied both the refugee status and temporary asylum.
Russia as a new home
Farhad finished high school in Uzbekistan five years ago and went to Russia to study Hotel Management. He does not wish to return to his homeland, explaining that the society is still outspokenly critical of gay people and the criminal code contains an article against homosexual relations.
Once in Russia, Farhad was granted a working license and took up part-time studies. When he did tests to extend his worker's permit in 2017, it turned out he was HIV-positive. And because of this, his license was not renewed; he had to quit his studies and lost his job. Farhad tried to get a visa to go to Europe to seek asylum there, but failed. And in Russia, he is denied refugee status. His parents still think that their 22-year-old Farhad is studying and working.
"He grew up in a Muslim environment in a country where, he claims, gays are executed by "being thrown off the highest building in the city"
He has lived at the Stimul shelter since November 2018. He says that conditions are good: a three-room apartment, two people in each room: "In the afternoon, we usually browse the web and watch films in our own rooms. All his neighbours are refugees: from Africa and the Middle East. In the evening we go out to the kitchen, sit for a while, have a cup of tea, and chat. We sometimes go out for walks together. We are trying to kill time," Farhad narrates.
Said, from Palestine, is another resident of the Shelter. He is 24. "He grew up in a Muslim environment in a country where, he claims, gays are executed by "being thrown off the highest building in the city". Said graduated from high school with honours and was granted the right to study for two years abroad on a state scholarship. He really wanted to move to a country where he could be openly gay, so he dreamed of the United States. However, his father was dead against that move. They quarrelled for a long time, until his father finally died unexpectedly. After that, Said decided to fulfil his dream and moved to Russia, where his family has many relatives.
Once in Russia, he enrolled at a medical institute, until one day when a relative took a picture of Said kissing another boy in a cinema. His family immediately shunned him and stopped paying his tuition, while his relatives threatened to kill him as soon as they met him.
Said then decided to turn to the United Nations High Commissioner for Refugees (UNHCR). He quit studies and applied for a refugee status. A year after leaving university, Said was working illegally at a gyro café while renting a cheap apartment. When the cafe owner found out that Said was gay, he threw him out. Said then had to live in the local park for a week, after which he came to the shelter.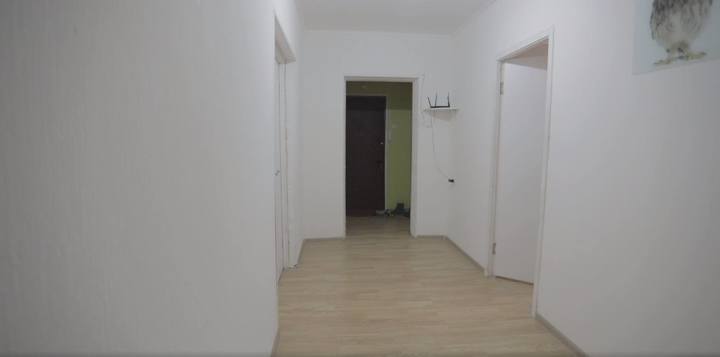 Said was not always comfortable at the shelter. Sometimes, there were conflicts with neighbours, although he eventually was able to get along with some of the residents. Said has friends in the city and a boyfriend, whom he often goes out to see.
Now, he plans to continue his studies and to work. He dreams of becoming an architect, but all this is impossible without a refugee status or temporary asylum. He recently started writing a book about homosexuality. He spends about ten hours a day working on it. He wants it to be partly a fiction story based on his biography that also includes the stories of five other gay refugees whom he met while waiting for admission at the UN Office. "If you put together the films "Love", "Simon" and "Harry Potter", then this will be my book," Said says. "80% of the events in it are real."
Unlike the two previous refugees, who speak Russian well, 39-year-old Umar from Nigeria does not have even a theoretical chance of making friends in Moscow. When he gets tired of being lonely, he goes out to the mall, but he still cannot find anyone there who speaks English.
"If you put together the films "Love", "Simon" and "Harry Potter", then this will be my book. 80% of the events are real"
Umar came from a wealthy family, and had his own shop. Once, a gay friend came to visit Umar with another friend of his. He left them and went to sleep, and the next morning, he could not find his guests. Instead, about fifty neighbours were standing in front of their house yelling that he was gay. Umar's mother had a heart attack and died two days later. He had to run away to his cousin in Dubai. There, he met with his uncle, who convinced him to return, saying that everyone would forgive him. Finally being persuaded by his uncle, he returned home, only to be met by an aggressive mob.
Umar fled again: he took a taxi and travelled to another city, where a friend helped him to get a FAN ID to the 2018 FIFA World Cup. That is how he ended up in Moscow: "I knew nothing about Russia. I had to go somewhere," Umar says.
In Nigeria, there is an article in the crime code against homosexual relations: 14 years in prison; the sharia laws in the northern states require a death sentence for this.
The migration service only began listening to Umar when he came with a lawyer. Like the other LGBT refugees in Russia, he will most likely be denied both the asylum and the refugee status. His only hope is to try to move to another country. While waiting for the news, Umar browses the web and attends church on Sundays.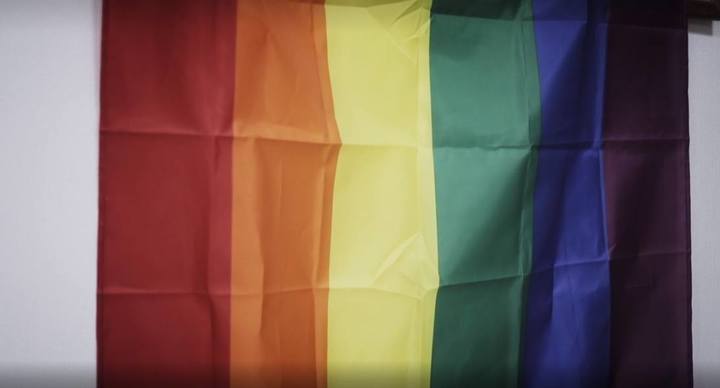 "Russian authorities by default don't consider the threat to the LGBT community as a ground for granting refugee status or temporary asylum," Anton Ryzhov comments. "We do not know a single case." Even if criminal prosecution for gay people is practiced in the homeland, there is still no criminal case against the applicant, and it is considered that there is no threat. Even though these people are clearly prone to persecution for belonging to the LGBT community (Article 1 of the Russian Federal Refugee Law).
He notes that it would have been better for the migrants to study and work, rather than being locked up within four walls doing nothing.
"Unfortunately, the International Organization for Migration (IOM) left Russia. It used to help move people to other countries," continues the lawyer. "Because of this, it became more difficult. We are trying to gain time, and hope that there will be an opportunity for these people to be granted humanitarian visas so that they can go and seek asylum elsewhere."
Internal migration
Unlike foreign migrants, Russian citizens are not at risk of being detained at a migrant reception centre and be deported. However, having run away from home, they face other problems, particularly the constant search for accommodation. The Moscow Community Centre provides temporary shelter to LGBT people who find themselves in difficult straits.
There is a couple – Andrey, 32, and Andrey, 25, who travelled to Moscow to work on a rotation basis from Vologda, and before that, they lived in Vorkuta. They had no money, and according to the older Andrey, the International Committee of the Red Cross paid for their travel. And although they were told over the phone that they could come and move in (their employer had to provide the accommodation), upon arrival, they found that there were no vacant places.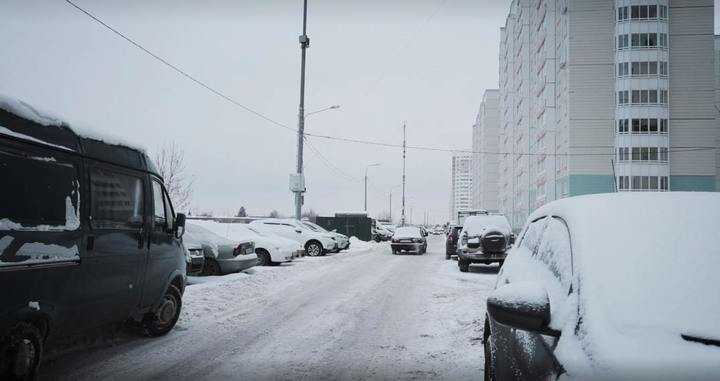 Then they found out that the monastery near Moscow accepts oblates (voluntary workers). Despite their fears, they went there, and started working for the roof over their heads and food. As time passed, people began to look askance, "maybe they suspected something", and so they had to leave. On the Internet, they found information about the opportunity to get into the shelter.
They speak of the shelter as "a very cosy and warm house where anxiety goes away." They spent all the time they lived there looking for work and accommodation, and about a month ago, they moved out. However, they had failed to fully prepare for the day-to-day realities of Moscow: an unusually large amount of money is spent on transport, and employers often cheat.
The older Andrey lives in a dormitory and is trying to land a job at the local supermarket. However, at one of his previous places of residence, they forgot to place a mandatory stamp on his military card, and he lost his school certificate during the moves. The younger Andrey has already got a job as a security guard at a residential complex.
They have been together for five years now and have difficulties living separately. They used to be inseparable before. "Like two peas in a pod".
"We understand that it was a wrong decision to move to Moscow," says older Andrey. "On the other hand, we wanted to at least make some money. In Vorkuta, we didn't have anything, we were underfed, we landed some small catchpenny jobs, but, excuse me, they paid us 500 roubles (about 8 US dollars) per week, or even per month. It was unbearable." The younger Andrey ads, "It got to the point that a piece of stale black bread brought joy like a child's birthday cake."
Both Andreys are orphans. The older one used to live with a relative, who took custody of him, and with her blind husband. From an apartment in the Leningrad Region, they moved to a village house in Novgorod Oblast. Much later, Andrey found out that both the apartment and the house were half registered for him and half for the guardian. Why this happened, and whether this accommodation is considered to be given to him as an orphan, he does not know.
Anyway, this is not relevant anymore: the house decayed due to old age, and in 2014, only a basement remained there. He has been trying to get new accommodation for many years, but the administration keeps refusing. Once, Andrey was even placed in a psychiatric hospital to register his disability and deny his legal capability, but the doctor did not see any problems and let him go.
In Andrey's biography, there was an episode when, as he says, he almost became a slave. A friend form St. Petersburg promised him a good job in the city of Yuzhno-Sakhalinsk, but it turned out that there was a way station from where people were sent to work for free at illegal fisheries in the Kuril Islands.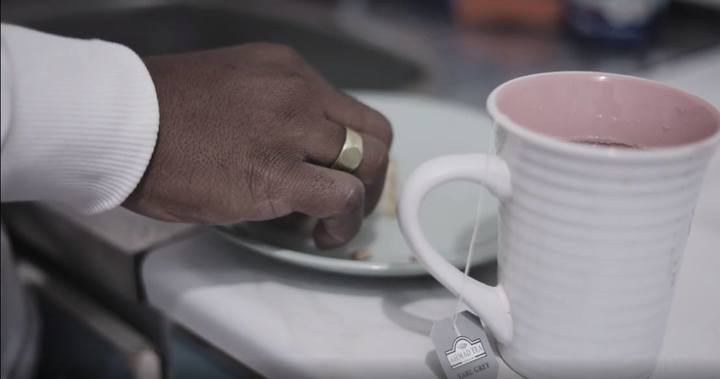 "At some point, they realized I would be of no use. I showed in every possible way that I had no intention to be a slave," the man recalls. He once overheard a conversation that they wanted to get rid of him. One girl helped him escape: when they all were high on drugs, she sent him to the store for bread with 50 roubles.
"I ran out, got on a bus, not knowing what to do, all shaking. Still, I decided to speak out on the bus for everyone to hear: "I've run away. They wanted to kill me, to take me into slavery."
Half of the bus decided that I was a lunatic who had run away from the hospital, while the other half sympathised with me," Andrey recalls.
One of the passengers took him to a Presbyterian church. Together with the Catholic parish, (Andrey is Catholic) led by Father Tomasz, the Yuzhno-Sakhalinsk congregation collected money to get him on a plane and an additional 15,000 roubles in just two weeks. "The most important thing is that they sheltered me for two weeks, fed me, and even walked me through to the airport's assembly point so that no one would grab me," he adds.
A lawyer of the Moscow Community Centre is now assisting Andrey. She has already sent documents and written an application for accommodation at the residence. How long the whole process will take, including possible court appearances, is not clear. A new home is a big and perhaps the last hope: in Moscow, the couple feels frankly troubled, and, in fact, there is no place to go.
Appearance "unsuitable" for the apartment
The transgender woman Irma was born in a closed military town in a family of and surrounded by the Soviet military, where everyone graduated from military schools and universities. When asked about her place of residence, she replies that, since the military often move, she managed to live practically "everywhere up to the Urals" in her childhood: Novaya Zemlya, Murmansk, Arkhangelsk, Krasnodar, even Syria and Germany.
"I was already self-aware from the age of 5 or 6. I do not want to say that I felt 'like a girl,' I did not know what it was like to feel like a 'girl' or a 'boy'. I only felt the way I felt," says Irma. "I did not go to kindergarten, and at school, I had troubles from the beginning because I did not behave the way a boy was expected to behave at all. I would put on a dress and go to school."
"I ran out, got on a bus, not knowing what to do, all shaking. Still, I decided to speak out on the bus for everyone to hear: "I ran away, they wanted to kill me, they want to take me into slavery."
When Irma graduated from school, her parents told her they had already raised her and no longer want to be shamed. They have not talked since then. She is now 42.
Irma tried to study a military interpreter course to be closer to the family's expectations, but she did not pass the admission, and enrolled at a technical college in the North. She tried to study there for ten years and still left in the third course. She transferred from one faculty to another, looking for a community that would "more or less accept her". She had no problems studying, but those around her did not accept her: "Easier than previously at school, but still hell." Even an attempt to study extramurally did not help. There were problems during the exam periods. She describes the last years at university as the most difficult period of her life. It was unclear how to continue living. Irma could not get herself to decide to become a transgender for a long time. She "carried on by the skin of her teeth", and she attempted suicide several times.
In 2007, Irma started living in the Vologda Region, where she finally met a good psychiatrist and sexologist, who supported her in everything: "You need to transition. It is not a question of choice, you do not have a choice, you see that yourself." Ever since transitioning to a transgender, she feels quite comfortable.
Irma has been living in Moscow for about ten years. She says that after the transition in 2007, she found it difficult to find a job and look for accommodation. "This is because I do not have an appearance that is clear enough for the majority." If she comes herself, she is denied straight away, and if her friend helps her to rent a home, then, eventually, the property owners come, find out that Irma is a transgender woman, and kick her out. "I usually think in such terms as where to spend the next night," she says. Irma is currently the CTO, "actually, the second in command" of a large Italian-Russian company. However, the problem with finding accommodation remains, and it has nothing to do with money.
"At one point while trying to find decent accommodation, a friend advised that I write to the shelter," recalls Irma. "They answered the very next day. The shelter helped me relax, get my thoughts together, and not to worry about where I would spend the night for six weeks." For her, it is important that, despite a large number of people, everyone have a "well-defined personal space."
The woman left the shelter a month and a half ago. During this time, she has changed accommodation twice already. But despite the respite, the situation is still uncomfortable for her. There is something the shelter just cannot deal with.
The names of some of the characters were changed at their request.