Society
Pavel Lobkov: How I Was Treated for "Homosexuality"
In three days, on June 28, the world is going to celebrate the 50th anniversary of the famous Stonewall riots, when a police raid in one of the New York gay clubs not only turned into massive riots, but also became a key starting point in the LGBT struggle for rights. Although there were no riots like Stonewall in our country, those who were born in the USSR have their own experience of resistance too, living as they were on this side of the famous Iron Curtain. In the run-up to celebrations abroad, the AIDS.CENTER website publishes the story of Pavel Lobkov, a journalist and TV presenter, and the story of how he was treated medically for homosexuality in the "Land of the Soviets". This is what he shared during one of our lectures.
I will tell you one story that happened to me in 1985. I'll be brief. This is the first time I'll tell it in public. In 1985, Perestroika had already started but the so-called Glasnost, that is, the policy of openness and transparency, was yet to come, somewhere in 1986 or 1987. It would be accompanied by political reforms. At that time, "family counselling centres" had just started to emerge in Leningrad (now St. Petersburg). One of these centres was located near the apartment building where my ancestors had lived, on 25 Rubinstein Street. It is now a bar street.
The word "family" should not confuse you; it was just a disguise for the first legal sexologist's office, or "sexopathologist's", as they called it back then. I was 17. At that time, there was a common understanding that "homosexuality" was a disease that needed to be treated.
So that's where I went. I saw a doctor sitting in the corner of a huge room. After I described my problem to him, he sent me to Boris Aronov, a doctor who worked at a psychiatric clinic. So I took some kind of a referral and headed for the metro. My destination was the Victory Park station. I walked through residential courtyards. There were lilacs blooming all around. Everything made me feel that I was in some small town. Then I saw a school. It was a typical school building with two wings. And there really was a psychiatric centre inside. The doctor, who looked to be around sixty or seventy, said that they would treat me with aversion therapy, that is, develop "aversion to men" in me.
What did I have to do for this? I had to write an essay on how my "intercourse" usually went, that is, acquaintance and further coitus, speaking in Soviet medical terms. I started writing. Back then, I lived in Sestroretsk, a small town not far from St. Petersburg, located on the shores of the Gulf of Finland. So I described a scene where I was walking along the beach and saw a young man. Then we went into some abandoned building together, that could equally be an unfinished public toilet or the ruins of some cafeteria or vacation hotel. There, "we merged in sweet lovemaking", as I sarcastically put it.
In the end, I had a rather long essay with a description of the landscape. Well, I had followed all the instructions. And then Dr. Aronov started a hypnosis session. But first, he rewrote my essay. He started like this: "You are walking along the seashore, and a young handsome sailor is coming towards you." Officially, I was under hypnosis, but, of course, it didn't work out, because I could hardly keep from laughing out loud. Well, you try putting a 17-year-old boy under hypnosis.
He kept waving some kind of a medical hammer right in front of my face, while I pretended to be hypnotised so as not to torture the poor old man, and also so that he wouldn't to turn to haloperidol or something like that in the end. I was lying there like an Egyptian mummy and tried my best not to burst into wild laughter.
..."A sailor is coming towards you"...
Wait, how come there is a sailor? The sea in Sestroretsk is three metres deep! And this is only if you go all the way to Finland. There have never been any sailors there... To see a sailor, you'd need to go to Kronstadt. "So this sailor is coming up to you, he unbuttons his service coat and you see his beautiful hairless chest". I'm thinking: oh my God, I didn't write this! But okay, all I have to do is not laugh. So I keep lying on the couch.
"You enter the broken down toilets on the seashore, but then it begins. There are policemen and volunteer squads. They take you to the police station. What a disgrace! What would your parents say? Your teachers? How on earth will you get into university now?! Wake up!"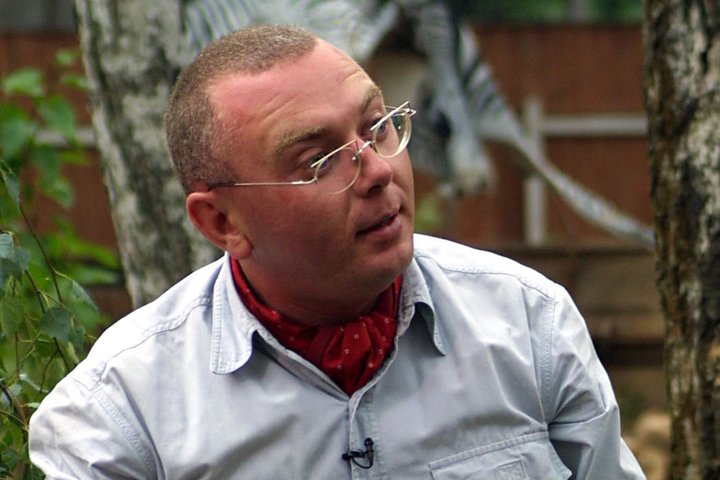 I wake up and say: "Thank you." In the corner, he had a huge dildo and some kind of a pump. Later, I realised what they were there for. This is how erectile dysfunction was treated. Fortunately, the doctor entrusted me to a young lady. Her name was Ekaterina Golynkina. This young woman was very beautiful. She was also a doctor. She told me: "Please, don't listen to him." She gave me a bunch of books by Jung, Freud, Frazer, and said: "Forget it, and just live as you do. But you need to come to me, so that I can put down a tick each time you attend, and soon I will strike you off the register."
Katya, which is short for Ekaterina, was a wonderful doctor. By the way, she lives in Paris now and she is a quite successful psychoanalyst. She is a French specialist — she completely forgot about her Soviet roots.
Anyway, thank God, it all ended in half a year. Not altogether, though. I mean, it would have ended, if it had not been for two things.
Firstly, one day I received a postcard. If you do not know what a postcard is, just imagine that someone has left a message on your wall on Facebook or VKontakte. A postcard is an "open letter" that everyone can read. So I received such a postcard.
"You enter the broken down toilets on the seashore, but then it begins. There are policemen and volunteer squads. They take you to the police station. What a disgrace! What would your parents say? Your teachers?"
Except that instead of "Happy birthday and all the best" this one said: "Psychiatric Clinic No. 3 of the Leningrad City Committee on Healthcare" and something like "the Executive Committee of the Council of People's Deputies", and on the other side: "Pavel Albertovich, since you belong to an at-risk group (302.0 — homosexuality), you should take a blood test for the AIDS virus at Botkin hospital." For you to understand the gravity of this, Sestroretsk is a town with a population of forty thousand people. Basically, we knew every postman by name. My heart leaped into my throat. I was afraid that my parents would see.
And the second thing was a call from Dr. Aronov himself. At that time, they had a theory that homosexuality was due to the lack of testosterone in the body. They took my blood sample at some outpatient hospital, put it in an ampoule, and I had to take it to the Ott Institute of Obstetrics, Gynaecology and Reproductive Medicine, since it was the only place in Leningrad at the time where you could get blood tested for testosterone and other hormones.
Even nowadays, this test is considered to be rather complicated,although it's much more common. At that time, it was almost seen as scientific research. I still believe that if I had been diagnosed with a testosterone deficiency back then, I would probably not be sitting in front of you right now. But my testosterone turned out to be fine.
As the icing on the cake, one morning, during my end-of-term exams, I heard a voice coming from a cable radio set (such sets were very common for Soviet apartments). I immediately recognised the voice. "Our guest today is Doctor Boris Aronov, a psychologist". My heart leaped into my throat again. I was thinking: "Great, now he is going talk about how he treats for homosexuality. God forbid, if he starts sharing names." You could expect anything from that idiot.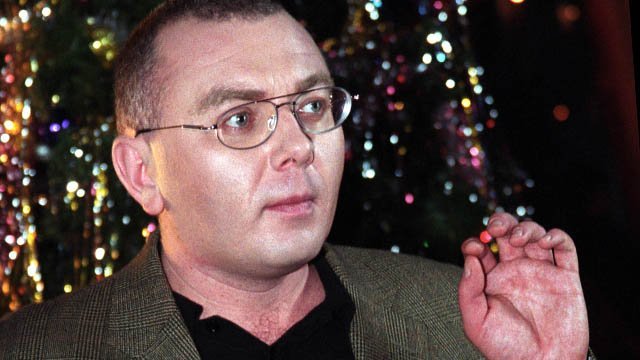 But things turned out to be simple. In 1941, Leningrad was besieged by the Germans from three sides and by the Finns from the forth side. The Red Banner Baltic Fleet under the command of Admiral Tributz had been essentially defeated. You probably know this horrible story. My grandfather died there. So back then, Boris Aronov was a member of a special medical unit to rehabilitate sailors who worked on submarines.
Suddenly I realised why sailors would always pop up in his stories, and why he would change all my "young men" to "sailors". At that moment, I let myself do what I could not even think of when lying on a couch in his office — I laughed out loud.
Why am I telling you this? When I shared the story about Dr. Aronov with someone in private, I often heard: "You must be traumatised." Today it seems on-trend to cultivate your traumas and to be weak. It's cool to be addicted, and use your injuries for marketing purposes. If previously people had their happy and sad moments, their ups and downs, now there is neither happiness, nor sadness. They just do not exist. Now there are obsessive-compulsive disorders with manic and depressive syndromes.
Of course, I didn't have any trauma after meeting Dr. Aronov because, in fact, we were all trying to learn resistance in the Soviet Union, more or less. Nowadays, they don't teach such resistance anymore. They should, though.
At the request of our editors' office, as a postscript, Pavel Lobkov provided a short comment that a student of Dr. Aronov, Lev Shcheglov, M.D., professor and the president of the National Institute of Sexology, had given to him. We publish the entire comment.
"One day, when I was a very young specialist, Dr. Aronov exhausted me with his ideas about homosexuality. Then he offered me a lift. He had just bought a car. Right after we left the psychiatric centre that you, Pavel, have described, he grabbed my knee, while staring fixedly straight ahead. I was shocked. After the third time he did that, I asked him straightforwardly what it was all about. It turned out that the "green" driver always missed the gear lever.
As for whether your visit could end in "psychiatric clinic, electroshock therapy or haloperidol", I do not know a single sexologist of that time (and I knew all of them) who used such practices. However, it is quite possible that doctors in psychiatric hospitals used those techniques. At the same time, during a seminar in the 1980s, we talked about whether it was possible to help homosexual couples, where someone experienced erectile dysfunction. Aronov was not an idiot, but a victim of narrow Soviet ideas. A former military doctor."