What is the AIDS.CENTER Foundation?
I often think about what the AIDS.CENTER Foundation is and every time, depending on circumstances, completely different things come to my mind. One day it seems to be a group of light-minded people who decided to devote their lives to the fight against hopelessness. But where are these people? Where?
Another day the foundation is a financial institution, raising hundreds of millions (and certainly dollars) for a miracle drug or at least for a new hospital. But where are these millions? Where?
Sometimes I think that this is not a foundation at all, not people, but just a philosophical concept, believing in which men and women, children and the elderly with the virus can live a bit easier. This is a world of freedom, equality, love, and trust. The world of fearlessness. In general, in that world, there are only hugs and last suppers. But where is all that?
About a year ago, one guy got into a Moscow hospital for infectious diseases. Well, "got" is not a right word? He didn't get, he was put there. His fellow – a famous journalist – was calling all the familiar numbers: I was the first, then together with me he was calling to familiar doctors, then without us – to some officials. He even reached Olga Golodets's (Deputy Prime Minister of Russia) press secretary, I think. That's when this guy, registered in the Moscow region (not exactly in Moscow), got into the Moscow hospital. He had no more hopes anywhere. He has been already blind because of Cytomegalovirus caused by AIDS, in his lungs it was either Tuberculosis or Pneumocystis pneumonia – doctors couldn't figure it out, dark brown spots of Kaposi's sarcoma went all over his skin.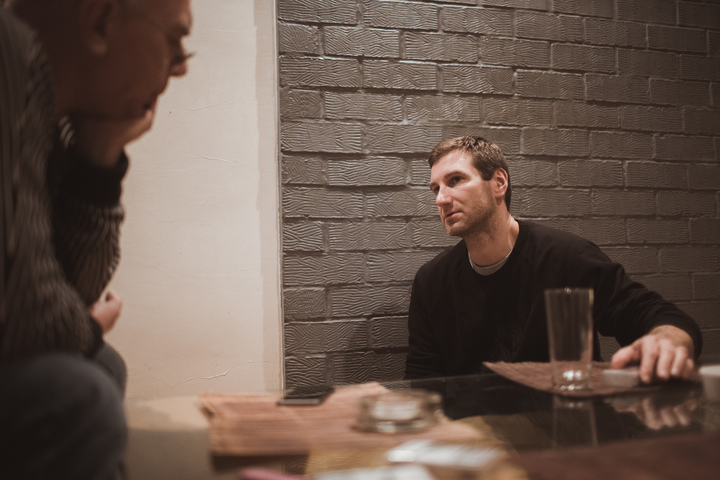 The guy was dying. And this was not because of AIDS. My country, Russia, was killing him.
Four years before that he had come to the Moscow Region AIDS center and he saw what I saw when I had got there for the first time. He saw a crowd of really miserable and exhausted people. People were standing in three lines in a small corridor, trying to get to an infectious diseases specialist or consulting physicians. To do this, each of them had to wait for 3-4 hours, standing like this. Because they couldn't even sit on the floor. For many years doctors were visiting officials, writing letters, telling, showing, crying and threatening. But nobody was building the new clinic for – as officials say – "spidozniki" (people suffering from AIDS). It still does not exist in the Moscow region. So if this guy would have come there today, he would do the same thing: turn around and go back to Schelkovo (a city 20 kilometers (12 mi) north-east of Moscow). To die.
He's been in the hospital for several months. And he died. It was impossible to save his life here, in Russia.
The guy worked as a programmer, lived in a dirty room, in a kind of semi-barrack. Half of our country lives in such places. We were raising money for the guy's coffin.
And here's another – he is an icon painter. He knew about his diagnosis, but he was denied medical treatment in Moscow due to his temporary registration (the system that records the residence and internal migration of Russian citizens) of the arts college. He was painting the monastery and hoping for God. During that time he was all swelled – AIDS associated sarcoma had spread inside, focuses were found in kidneys. His whole face was covered with all the same brown spots which we are familiar with from the film Philadelphia. And again: calls, screams, requests, some chiefs, doctors, who were malcontent with the administration requirements.
"With such a diagnosis, he should live for a maximum of 3 years" – the Head of Specialized Oncology department says while prescribing him a 20 rubles drug.
"It's all a trifle, we will cure him in 3 months; the relapse probability is zero" – another doctor asserts. Not an official. Simply a good oncologist, prescribing a 200,000 rubles drug. Which are now to be raised.
There are deaths in my news feed every day. A guy, 26 years old, an editor, registered in Nerchinsk (a city 644 kilometers (400 mi) east of Lake Baikal). Died of pneumonia. Moscow hospital refused to register him. A guy, 29 years old, registered in Archangelsk (a city in the north of European Russia) region. A waiter. Died of 'flu. Moscow hospital refused to register him. A guy, 25 years old, a system administrator, registered in Omsk (a city located in south-western Siberia) region. He had to give up everything here and go back home to stay alive.
To the country from Moscow. To survive.
A friend of mine, Natasha Voronitsyna, has been living with multiple sclerosis for many years. A couple of times a year, on my Facebook, I ask subscribers to donate for her treatment, nurse, massage, just for a taxi to get to the Aivazovsky exhibition. I printed her photos – here she is before the disease, and here she is after it. And in a day we raised the amount of money we needed for 6 more months of her life.
But I can't post any photos of any boys and girls fighting for their lives. They'd all rather die than say: I have AIDS.
Russia knows about them and kills them. Arrogantly and maliciously.
And despite all this, we established the Foundation just for them. So that majority of them wouldn't die or leave, so that they would survive and live out.
So, probably, the AIDS.CENTER Foundation is not a group of people, not a bank, and not a religion. It is a place that we're building to see the future. Sometimes, however, it happens that the place itself is the future. And the "where" question can only be answered as "here it is". So if you help me, my fellows, these boys, this icon painter, this system administrator, all of us to see the future, then for both you and us – it all won't be in vain.
Why do we need AIDS.CENTER?
It would seem, why create another NGO dedicated to the problems of people living with HIV? Like the state constantly declares that cares of early detection of an infection, and about medicinal maintenance of patients. But here's the thing. I am a fairly prosperous HIV plus patient, registered in Moscow itself, where there seems to be no shortage of drugs, by virtue of my profession I am familiar with the top officials responsible for the fight against HIV, always received the necessary advice.
But after December 1, 2015, when I revealed my HIV status in public, I received letters that exposed the other side of reality. I communicated with those who had such problems both personally, and via Skype, and secret messengers - many of my confidential people occupy certain posts in the state apparatus and prefer not to shine. I was struck by some facts: for example, in huge Moscow, how many residents have a permanent residence permit? And how much work here, paying taxes to the capital budget? And in megacities, as we understand, the immunodeficiency virus feels particularly at ease. Literally shouts: how to get around the requirements of the Moscow AIDS Center for permanent residence? Can anyone bribe someone to get therapy? This was asked by the most conscious, those who have accepted their status and intend to fight the disease. The first HIV test, judging by the reports of my interlocutors, they donated for money, the first quantitative study of the immune status and viral load cost them 10-11 thousand rubles in a private medical center. And if a person does not have these 10 thousand, we lost him. He will get used to his status and fall into the hands of doctors already in the AIDS stage. Even small operations, the installation of dental implants - everything turns into a problem for an HIV-positive person. Private medical centers are raising rates "at risk", and insurance companies are breaking up LCA contracts, as was the case in my case.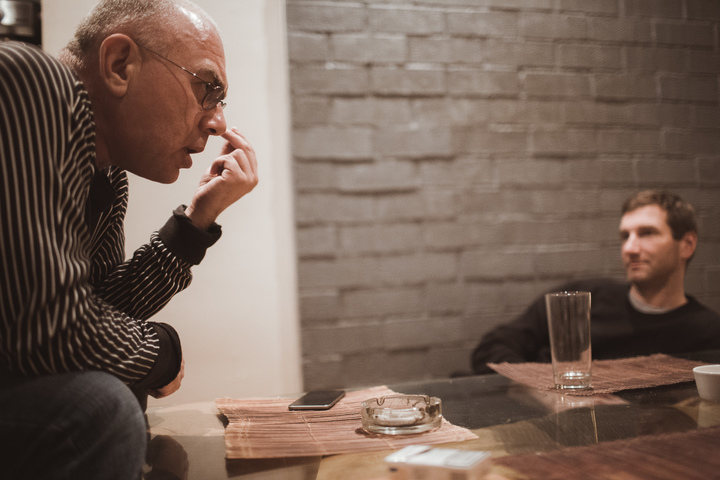 This is exactly why, in my opinion, we need a foundation, which would be doing at least two things – lobbying changes in legislation aimed to provide equality for all HIV-positive people regardless of their registration place, which in itself is a state disgrace. The law must oblige regions to provide patients with a treatment at the expense of its budget, where a patient works and pays taxes. HIV, unlike the bureaucrats, is exterritorial. The second direction is to legally oblige every doctor who has a license, and every medical institution to provide medical care to a HIV-positive patient based on their Obligatory Health Insurance.
These are tasks of not one month, and perhaps not of one year, but help is needed right now. As the first directions, I would name personal support by the Foundation volunteers of everyone who contact it, so that a person who learned about his/her status and opened up to us, would not turn around after clashing with the first bureaucratic barrier.
The second one is to cover forced expenses for the initial examination: viral load and immune response.
The third one is to form the pool of loyal doctors of the widest range of specialities who would be ready to accept the HIV-positive patients – from otolaryngologists to neurosurgeons.
The fourth one is to organize legal consultations for patients facing the registration problems and, due to that, not receiving any drugs or medical care, up to drafting lawsuits and protecting their rights in the courts. All these are real problems, people told me about them, people, who trusted me after I disclosed my status. I managed to help some of them by finding sympathetic flat owners who were organizing 1-year registrations for them, doctors who would help them, sometimes against all instructions.
I hope that the Foundation that we've established, will be able to systematically solve such tasks, and will not lose sight of all those people who will trust us.
The Foundation administration
Anton Krasovsky
DIRECTOR OF THE FOUNDATION, JOURNALIST, TV PRESENTER
Elena Orlova-Morozova
MEDICAL DIRECTOR OF THE FOUNDATION, PHD IN MEDICAL SCIENCE, HEAD OF THE OUTPATIENT AND POLYCLINIC DIVISION OF THE MOSCOW REGION AIDS CENTER