In the West, people from the first HIV generation who contracted the virus during the terrible epidemic of the 80s but survived, despite the lack of medicines and the severe side effects of the first medicines, are especially called "long-term survivors".
The major publications devote materials to them, and the "long-livers" themselves, respectable aged gays many of whom are now over sixty, chair conference presidiums and speak at memorial events.
They have earned their good reputation and respect. In Russia, an analogue of the "survivors" exists, albeit with several peculiarities: here, the big wave happened in the 90s instead of the 80s, and the majority of Russian patients began having access to the therapy that was already available abroad since 1996 only in the early or mid-2000s. Most importantly, the vast majority of the Russians who contracted the virus were at that time not the gays, but heroin users. "Drug addicts." Not at all as respectable and glossy as a considerable number of the residents of the sunny San Francisco who became hostages of the epidemic.
Their stories received way less attention than they deserved. Partly due to the lack of tellers of their story, many of them died while still on the ART waiting list, some died from overdoses, and some died from AIDS. Partly due to double stigma, as the survivors of HIV and addiction are rarely willing or ready to share their stories.
AIDS.CENTER fills this gap. We managed to organize a major two-part interview with a Russian long-term survivor. Today, we release the first part — "From Black Marketeering to Heroin". Our interviewee asked to remain anonymous, preferring that we simply call him Vlad. In any case, his surname would still be unfamiliar to most of you. And those to whom it would be familiar are able to tell a similar story.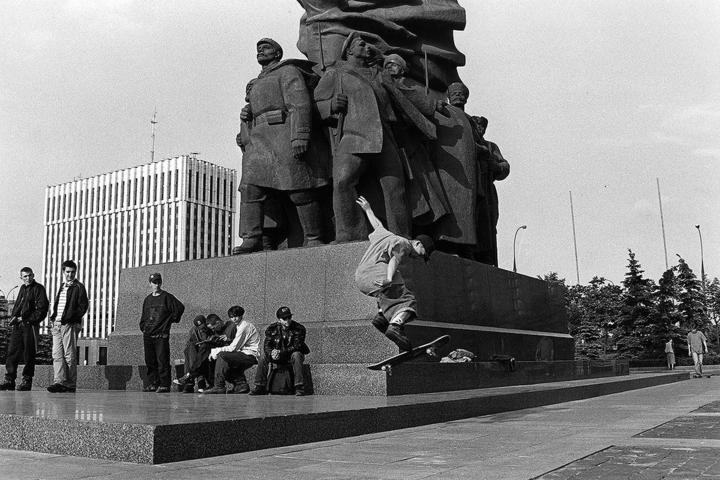 — Tell us how it all began. You were an ordinary Soviet schoolboy. Or something else?
— Everything started out great. Dad in the military, mom a trade worker; I had a relatively happy childhood, so as to speak. Except for the fact that both mom and dad were alcoholics. But from the outside, it seemed a perfect, prosperous Soviet family.
High school. At the end of the 80s, somewhere around 1986, the country went into a mess. As teens, we already felt that the system was breaking. That we were entering a new and unknown phase as a society. Everything was collapsing, falling. Actually, my whole generation fell into a very cruel rumble in which the old system was gone but we were still waiting for the new one to appear.
There was the concept that everyone was told about: octobrist, pioneer, Komsomol member. Then vocational schools, the army, drunkenness, prison, and death. Or without drunkenness and prison.
The Soviet system said that there is no happiness in money, and there is no sex in the Soviet Union either. And then boom: it turns out that everything is vice versa. Happiness is in sex and money. Everyone rushed there, including myself.
— Please explain.
— From the eighth grade, I was already black marketeering and doing illegal currency deals.
— What does black marketeering mean?
— That's an old term. From "black market", "black marketer". Someone who buys and sells goods. Usually imported items that were simply not available for open sale: jeans, sneakers. Goods in short supply.
— And what did you sell?
— My grandfather was a diplomat within the Ministry of Foreign Affairs all his life. Being friends with other diplomats' children, I would go to the MFA's pioneer camps. And there, I paid 3 rubles for a music magazine filled with posters of music groups. They were also in short supply. So I bought the magazine for 3 rubles, and sold each poster for four. Enterprising people made money from thin air at that time.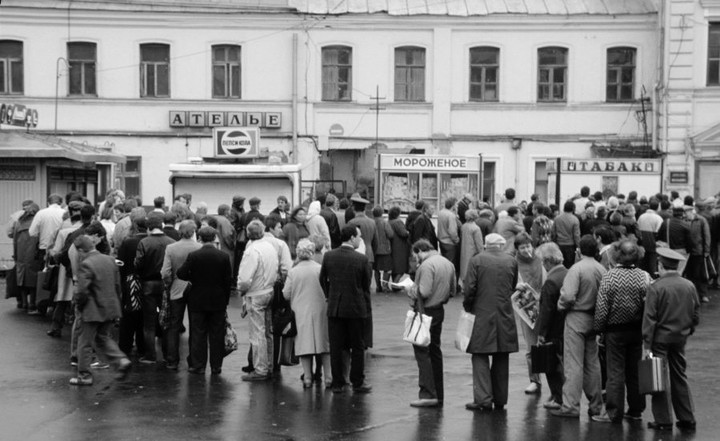 Exchange with a foreigner: give him the October badge, he gives you a lighter. A lighter in the Soviet Union was an absolute novelty, an unattainable product. Sold it for 5 rubles. Such products usually presented a good opportunity to make profit.
From some point, I actually began dealing with foreigners like that. We arrived at the Intourist Hotel. And it is freezing cold, there's slush all over the place, and we are standing with a set of badges, flags with Lenin, that we bought at the store, because all these Soviet attributes were freely sold for a penny.
We run to the bus: "Change-change". Nobody spoke English. We knew only a couple of words: "yes", "no", "thank you". And then you start trading. You could get a dollar or a chewing gum for a badge. Chewing gum was immediately sold at school. Any rubbish could be monetized.
— And after that?
— Then was the end of the 10th grade. I already knew where I would go. I was not interested in getting an education, I wanted money. You would feel and hear all around you: "Consume-earn-consume-spend". It was really serious. I did not want to slave away at some university for five years, make ends meet somewhere. That is how I walked into Arbat. It was also a hotspot.
At the end of the 80s, Arbat was occupied by street vendors who sold Russian nesting dolls, symbols, watches, overcoats, hats. There was a large flow of foreigners to the new Russia at that time; everyone was interested, the Iron Curtain was falling. The Soviet Union had been a closed country, just like Iran is now. And suddenly, there was freedom: everyone's allowed to enter. Come and watch.
As a percentage, you will never see such crowds of foreigners in the streets of Moscow again. And all of them were our customers. At that time, we made whopping amounts of money trading with tourists.
— And how much was that in rubles?
— I could earn my parents' salary in one day. My dad got around 300 rubles. My mother was also paid somewhere in that range, and it was considered a very good salary. A lot of money. Considering life then was extremely cheap: the dollar rate was rising, and prices in rubles remained the same. If you had foreign currency, it was your key to everything.
— Did the drugs start then?
— The drugs started in high school. By the way, you could always find them in the Soviet Union, just not in such amounts. For example, during one of my rehab sessions, I met a man who had been arrested in 1982 by the KGB for running an underground laboratory for the production of synthetic substances. In 1982! He graduated from the MSU, Faculty of Chemistry. There were also drug addicts. But very few of them. Not like today.
— Well, how did you run into them?
— I have loved reading all my life, and from time to time found articles about this in some teenage magazines like "Rovestnik": about the decaying West. In high school, you could find marijuana. It was considered quite fancy. Almost everyone smoked it. This immediately made you some kind of modern guy who didn't just drink port wine or vodka in a porch like your other backward peers, but actually "smoked".