– This year, the world is going to assess the results of the 90-90-90 programme. According to it, to keep the HIV epidemic at bay, 90% of HIV-positive people should know about their status, 90% of them should receive antiretroviral therapy, and 90% of those receiving it should have an undetectable viral load.
When UNAIDS declared these goals, the 2010s were expected to become a "decade of progress". Russia has failed to meet any of the set targets. Were the 2010s a "decade of failure" for our country?
– I would not say that. We have also made progress, but our own one. The global results of the 90-90-90 are as follows: 79% of people with HIV are aware of their status, 78% of them are receiving treatment, and 86% of them have an undetectable viral load.
Everyone wants the results to be 90-90-90, just as was planned. But only a few countries have reached the figures stated by the UNAIDS ten years ago: Botswana, Cambodia, Denmark, Iceland, Singapore, Sweden and the United Kingdom. Meanwhile, Mexico, for example, which hosted the world's largest conference on HIV and AIDS – IAS 2019, has not reached the goal.
Does this mean there has been not been any progress there? No, they've made progress as well.
– Well, only 38% of HIV-positive Russians are getting treatment. Isn't that a failure?
– When the Russian Service for Supervision of Consumer Rights Protection and Human Well-Being mentions 38% – by the way, today it is about 45%, we should keep it in mind that they are calculating it from one hundred percent. I'm aware of the figures you're referring to. They were announced by Vadim Pokrovsky, who I know personally and respect a lot.
But you need to understand that if you calculate 90-90-90 from one hundred percent, it will be like this: 90% know about their status, 81% are receiving ART, and only 73% are living with a suppressed viral load. And these would be the ideal numbers.
In practice, if we look at this "cascade" on a global scale, the average value for the second figure today is about 60%. Who are we comparing ourselves to? If we take the overall statistics, our 38%, well, 45%, is, of course, little. But it's not a "failure", believe me.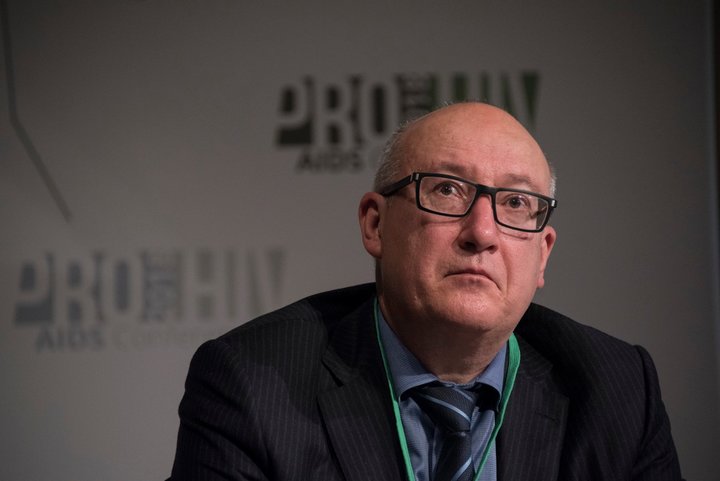 – So you might say that we passed our exam only with D, which is a poor result. However, we are permitted to enter the next term with it.
– That's right.
– And why couldn't Russia do better in achieving the goals set?
– I can't speak for the whole country, because I'm the chief specialist on HIV and AIDS in the Moscow Region. There are about 40 thousand people in the region who have HIV. 34 thousand of them are aware of their diagnosis, and are registered with the regional AIDS centre. That is, almost 85%. More than 26 thousand of them are receiving therapy.
That is quite a good result. Moreover, 85% of them have a suppressed viral load. So our cascade is 85-76-85. In this way, if we take the Moscow Region separately, then it has approached the goal set for the decade. Speaking of treatment, the proportion of people with a suppressed viral load is approximately 65% if calculated from 100.
— By the way, no one is publishing the statistics on the effectiveness of treatment in Russia.
— It's true. We don't know the exact figure for Russia. And this is the key figure, even though it is often neglected, because according to the National Strategy, we have only two target figures – check-up coverage and treatment coverage. So these are the figures that get published.