How do you translate into Russian "Support. Don't punish"? Long live the World Revolution?
Moscow outskirts. A park. Under the bridge on the bank of the Moscow River, a couple dozen people have a picnic: someone is doing barbecue, someone puts feet in the water, someone chops vegetables or just has a rest. Shortly before that, these people played football. It would seem a very trivial way to spend your leisure time on the air in a residential area. The only difference is that the participants of the picnic are the wards of the Andrey Rylkov Foundation for the Promotion of Health and Social Justice (Russian abbreviation is FAR). A group relaxing under the bridge consists of several employees of the foundation, while the rest are drug users.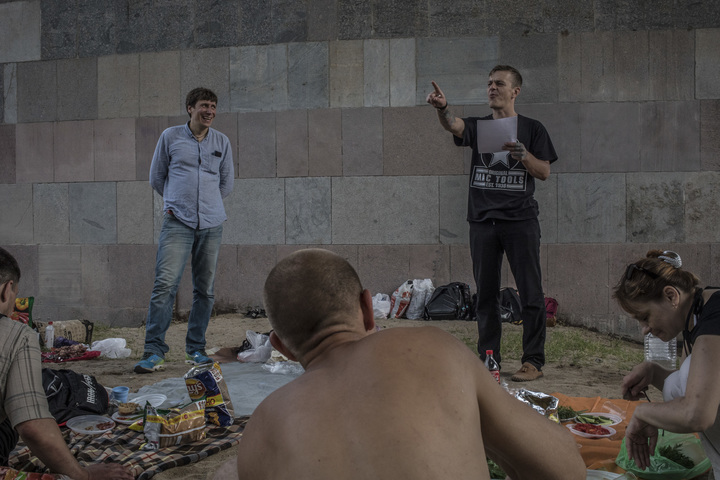 The foundation staff organize BBQs with quizes from time to time to rally people, create a community and bring useful information not in the form of lectures, but in the form of entertainment, with dialogue and involvement of the addicts themselves.
Before the start of the quiz, human rights activists read the opening speech: "Today we did not just play football. In 1987, the UN decided to declare June 26 the day of fight against drugs. But everything turned out not as we wanted: they started fighting not with drugs, but with people who use them. But we have gathered to support the International Support. Don't punish" campaign. We want to say that drug users should not be purged or imprisoned. We are for support, not for punishment."