— First of all we are about to ask you about the future trends. Now we have one pill or two pills instead of three, maybe injections – what will be next?
I think much of the work, scientific and clinical, of the last 10-15 years has been about getting the oral pills as good as possible.
And that's not only making them as good as possible in the compounds that surround the chemicals but also making them as convenient as possible. You're right about moving from lots of pills to smaller numbers of pills and then to once a day. And we are at this position now – this medication has a very good safety profile, good efficacy so orals can happen once a day. There is always room for improvement on that but still it is very good at the moment.
However, I think in the future clearly not everyone wants to take a tablet once a day. And one of the things that we have found is that there're some people who are interested in other ways of taking the medication. So one of the things we're really keen about is injections.
The idea is to give an injection for as long as possible. And we're doing a lot of work to investigate that. At the moment we're looking at the probability of giving an injection once a month or every two months.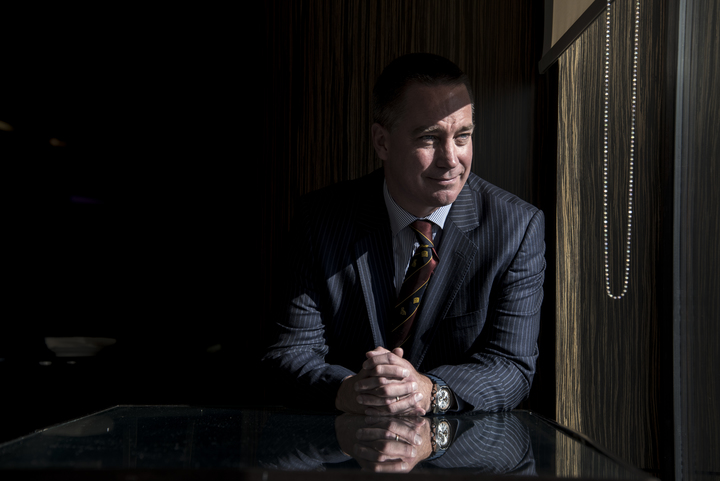 A lot of the individuals living with HIV really want to find another way of taking medication, which they clearly have to take for the rest of their lives. And there is a variety of reasons for that: stigmas associated with having to take pills, carrying pills around and convenience as well. I'll be honest – if I have to take a week's course of antibiotics, I'll probably forget, though I'm an adult. And I think it's very challenging for people to remember to take a tablet once a day for the rest of their lives. And a lot of patients we speak to, a lot of patients I've spoken to in London said it would be great to do injections.
— Well, if we talk about injections – what kind of people would prefer them instead of tablets?
It is a very good question because in some ways our original belief was that people who had problems with adherence would actually want injections first of all. But that's not necessarily the case.
You could be an airline pilot, a cabin crew or travelling all the time –why do you have to think about what time zone you're at to take a tablet? Actually, the people who are really asking for it are the people who have been on antiretrovirals for five, ten, fifteen years, so they ask, 'I'm taking my tablets all the time, I'm a good patient – is there another way of doing it?'
I think there are many types of patients who would benefit from that. Perhaps even those who we really didn't think of it initially, perhaps even more so.
When we started to develop it we had a certain idea who we thought it would be for. Actually, maybe it is for a much broader group of people than we originally assumed. There are also areas in the world where it might be quite useful, so I cover the Middle East, Africa as well as Russia for my organization… And you know, in some parts of the world the stigma associated with HIV makes people unhappy and it is genuinely challenging for them to go forward and have a treatment.
Another group that is really difficult to treat are adolescents. If you've had HIV since childhood, you've gone through the difficulty of understanding your diagnosis as you were growing up, as a teenager… All of us as teenagers went through rebellious phases and I think of dealing with all of that as well. There are some clinics in London I deal with. They find there that for the adolescent transition patients injections will work really well.