Palliative care at home
There is not a single hospice in the Orenburg region, so palliative care is often provided at home. New Life, an NPO, has been dealing with the HIV problem in the region for more than fifteen years. Part of their work involves helping people at the terminal stage of the disease.
"The Red Cross told us about one guy," says Olga Marinyets, New Life founder and psychotherapist. "It was too late when we found him, but he was still alive. His parents had died, and he had been left alone. When we arrived, the door was open, the house was completely empty, the boy was lying on a mattress, next to him was a stool, an empty glass and some pills. There was nothing else. He could not get up." And there are many such cases.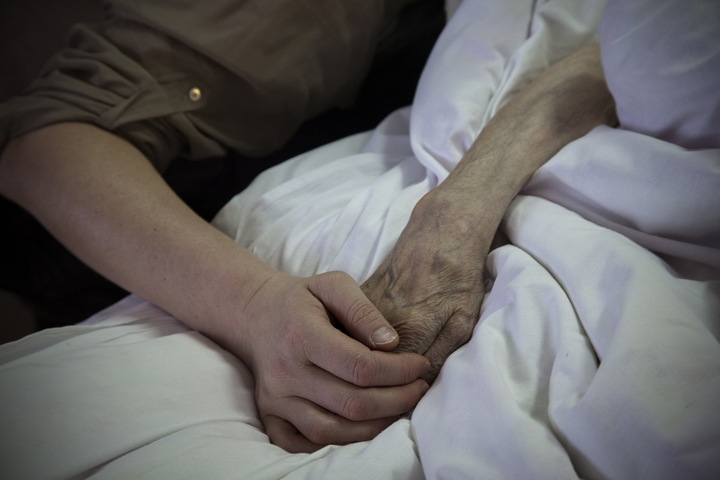 At the end of 2018, with funding from a presidential grant, the organisation launched a new project: the development of a palliative care system for HIV-positive people in the Orenburg region.
It is worth mentioning that departments working with patients at the terminal stages of the disease were established in the region just three years ago, and only in two places: the City Clinical Hospital named after N.I. Pirogov, and the Hospital for War Veterans. There are only 165 beds for all patients. At the same time, according to New Life, there are more than a hundred HIV-positive people who need long-term treatment and rehabilitation in Orenburg. So the main goal of the project is to train hospital staff, volunteers, and relatives of patients in palliative care. Later the NPO plans to organise a mobile team and provide assistance at home in dealing with drugs and therapy and helping in everyday situations: someone isn't able to go to the store by themselves, someone needs help applying for social benefits, and so on.