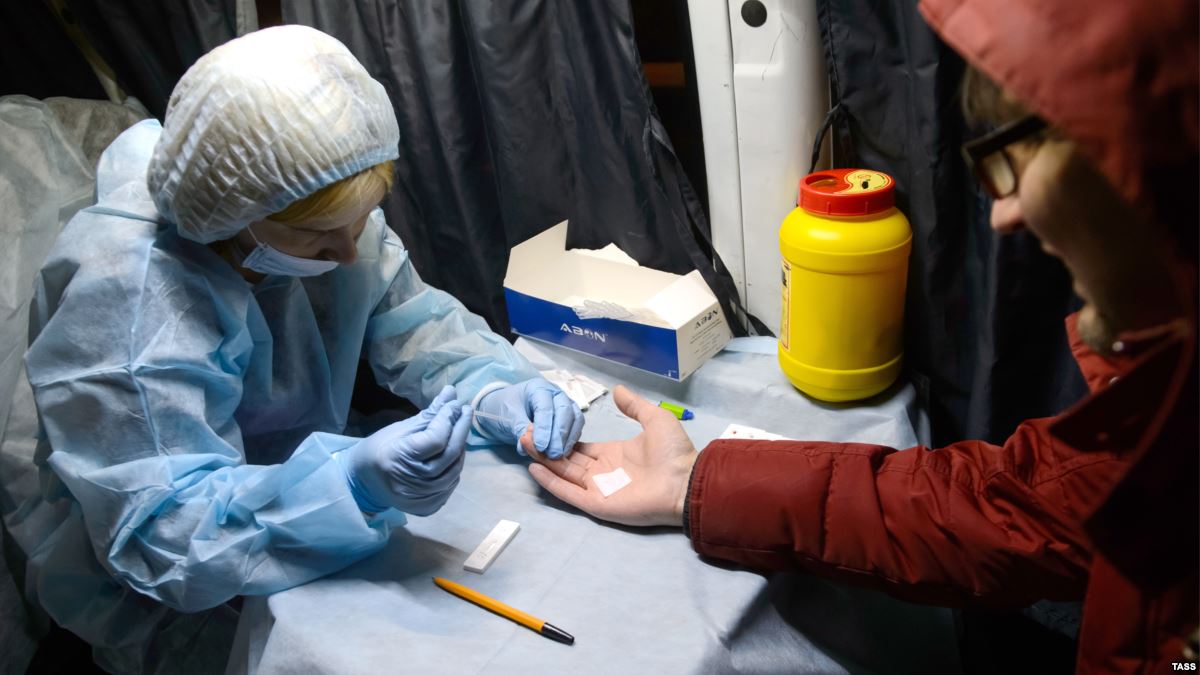 Prevention
How the only HIV NPO in the Orenburg region is fighting the epidemic
The Orenburg region ranks fifth in terms of HIV prevalence among all the regions in Russia. The situation with the immunodeficiency virus here is often referred to as catastrophic. Over the past two years, things have somewhat improved with the adoption of a federal program, but the main problems remain unresolved: there is a lack of professional infectious disease specialists, prevention is often limited to banners and audio advertising, and the funding allocated to NPOs is insufficient. AIDS.CENTER talks about the only specialised NPO in the region, which has been fighting the HIV epidemic for many years.
Palliative care at home
There is not a single hospice in the Orenburg region, so palliative care is often provided at home. New Life, an NPO, has been dealing with the HIV problem in the region for more than fifteen years. Part of their work involves helping people at the terminal stage of the disease.
"The Red Cross told us about one guy," says Olga Marinyets, New Life founder and psychotherapist. "It was too late when we found him, but he was still alive. His parents had died, and he had been left alone. When we arrived, the door was open, the house was completely empty, the boy was lying on a mattress, next to him was a stool, an empty glass and some pills. There was nothing else. He could not get up." And there are many such cases.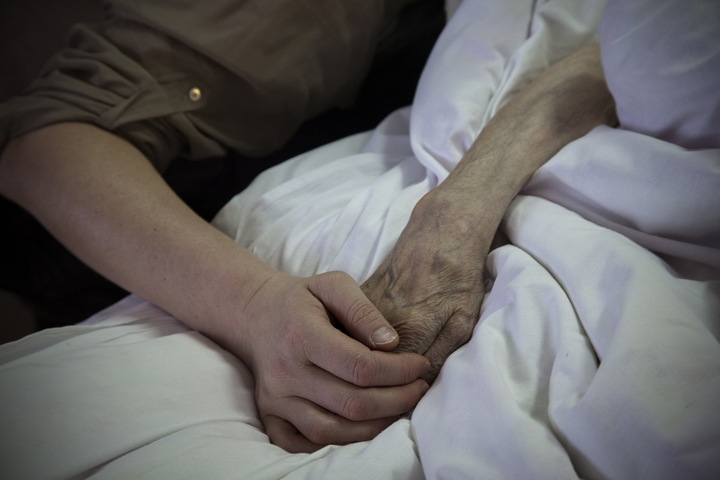 At the end of 2018, with funding from a presidential grant, the organisation launched a new project: the development of a palliative care system for HIV-positive people in the Orenburg region.
It is worth mentioning that departments working with patients at the terminal stages of the disease were established in the region just three years ago, and only in two places: the City Clinical Hospital named after N.I. Pirogov, and the Hospital for War Veterans. There are only 165 beds for all patients. At the same time, according to New Life, there are more than a hundred HIV-positive people who need long-term treatment and rehabilitation in Orenburg. So the main goal of the project is to train hospital staff, volunteers, and relatives of patients in palliative care. Later the NPO plans to organise a mobile team and provide assistance at home in dealing with drugs and therapy and helping in everyday situations: someone isn't able to go to the store by themselves, someone needs help applying for social benefits, and so on.
At a round table discussion between representatives from NPOs, the government, and state medical institutions held on December 14, not only did the participants noted the need to improve HIV prevention, but they also called for cooperation between the departments. However, this is no simple task, and there are a number of difficulties. Viktor Pruss, Head Doctor of the City Hospital for Infectious Diseases, noted that he cannot deliberately increase the number of staff in the palliative care department without relevant law being adopted. Taking into account the fact that there are indeed not enough specialists, only some additional equipment and free assistance provided by NPO volunteers is possible.
An ordinary non-profit organisation, even an experienced one, is unable to fight the system and have impact on the adoption of laws. The representatives believe that, while there are not enough nurses in the palliative department, the number of personnel will not be increased just because they wish it so — there is a law, and in this situation they can only act within its framework.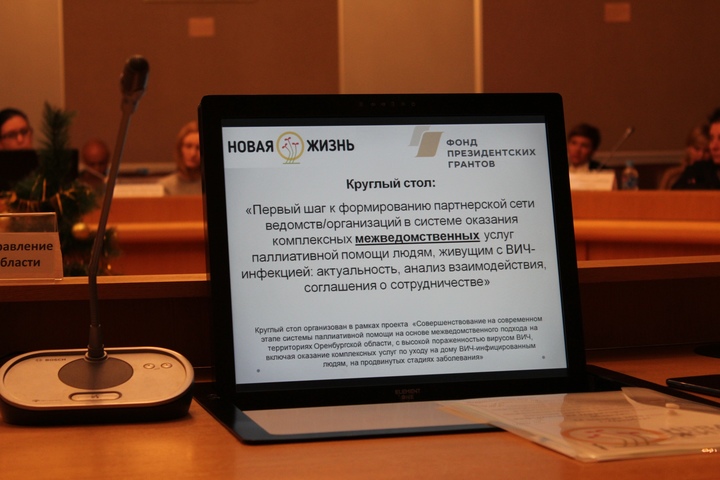 The problems of doctors
"Every Tuesday, throughout the organisation's history, we have a mutual aid group," says Olga Marinyets. "Of course, for the sake of their own safety, the group members do not disclose details of their personal life; their goal is to find support regarding their own status and to hear about the experience of other people who have been taking pills and living with HIV for many years. It is important for them to hear that these people have healthy children and normal families." The group counsellor explains: "Everyone can have a family like that, you just need to take therapy, come to the centre and get tested regularly."
"Departments for patients at the terminal stages were established in the region just three years ago, and only in two places. There are only 165 beds for all patients. At the same time, there are more than a hundred HIV-positive people who need long-term treatment and rehabilitation."
She says that in the State AIDS Centre the workload of the doctors is enormous. Infectious disease specialists do not have enough time to inform patients properly. After all, it is not only important for the doctor to speak, but also to answer questions, which may take hours. And in the corridor, dozens of patients are waiting. So the mutual aid group also works as a help desk or hotline.
"For example, we are fighting the myth that alcohol has a preventive effect on HIV," adds Daria Gavrilova, the Director of New Life. "We tell people that it is impossible to tell by a person's looks whether they are HIV-positive or not, that you cannot rely on your own opinion only."
The issue of properly informing people is still one of the most important. This includes not only primary prevention and the rules of safe behaviour, but also adherence to antiretroviral therapy. Conveying the necessity for, advantages of, and the ways to get antiretroviral therapy remains the task of specialised NPO consultants. Moreover, Galina Zebzeyeva, the Chief Epidemiologist at the regional Ministry of Healthcare, notes: "Some people delay getting antiretroviral therapy; they come to the AIDS Centre at the late stages of HIV. Considering that they already have serious health problems, the effectiveness of treatment decreases."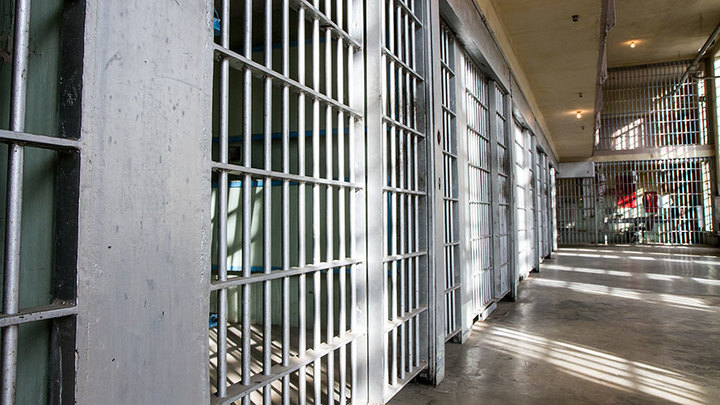 From scratch
In 2017, the non-profit organisation received a presidential grant for the re-socialisation project entitled "From Scratch". Elena Shastina, the former Director of New Life, who worked as head of the NPO until autumn 2018, recalls how they aggregated all kinds of services in the region.
For example, people in places of detention often get infected by tuberculosis. However, sometimes they refuse to accept any form of medical care, due to being in conflict with the administration of the prison. Many cannot go home, they have no relatives to send them money. Others do not want to return to their homeland - the old circle of acquaintances will lead them back to trouble, such as drugs. The NPO staff help them get a temporary residence permit from friends or acquaintances and register with the AIDS Centre.
"Infectious disease specialists do not have enough time to inform people properly: communication with patients can take hours, and dozens of patients are waiting in the corridor"
From 2007 to 2009, social workers managed to engage ten partner organisations, including the Federal Penitentiary Service, in a project with HIV-positive people who have experience with injective drug use, including those who have recently been released from prison. The main task was to inform the person about where they can get services and financial assistance from (this is no longer available, but previously it had been enough to pay for the travel and government fees associated with restoring documents) and how to get a profession. The youth policy department helped with this.
"We published a brochure with inspiring stories from HIV-positive people," adds Yelena Shastina. "We talked about how their lives had changed, how they started families, got themselves taken off the substance abuse register, about their work. We showed that with belief and support from a public organisation (as a rule, they don't have relatives), you can find a way out of any situation." The former head of the NPO also adds that now public activists want to write about life hacks for documents and operations, how to deal with police surveillance if you work at night. She is convinced that "if you give a person the resources, they will start living a better life."
Morals and working with key groups
From 2007 to 2011, New Life worked on projects aimed at one of the most closed and taboo groups in conservative society — men who have sex with other men. "We do not deal with moral issues and the protecting rights; the most important thing for us is to protect the health of this target group," says Marinyets. "We focus on tools that are not available in government agencies. These include equal counselling, outreach on the streets and in closed clubs where no government organisation would ever go, and medical and social support. We literally lead them by the hand to the hospital for an examination."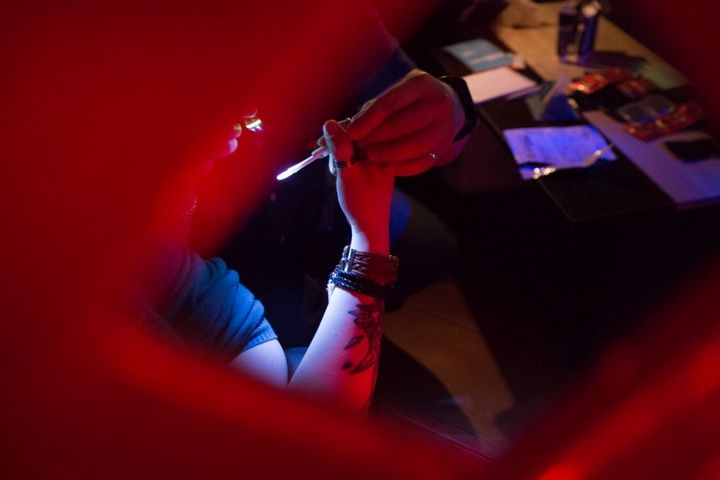 Over the three years that it has worked with men who engage in sex with other men (MSM), New Life has involved 1,500 people in the prevention programs. Banners and audio advertising, popular among Russian officials, are considered useless by the NPO. They are convinced that information needs to be conveyed to each vulnerable group in a way that is specific and to the point, with an understanding of your target audience.
"There is a hidden epidemic in high-risk groups in Russia. And the Orenburg region is no exception," says Olga Marinyets. She relies on data from the report by the Russian Service for Supervision of Consumer Rights Protection and Human Well-Being: 39% of all new infection cases occur in vulnerable groups, while the total proportion among all people infected with HIV is very low - about 12%.
"We conduct anonymous testing and consultations not in hospitals, where the representatives of vulnerable groups are very reluctant to go for various reasons, but directly 'at theirs' — at private events and in anonymous communities on social networks. At the same time, it is very important to convey comprehensive information, explain the ways that HIV is transmitted, conduct post-test counselling, and, if the test is positive, agree on registration."
on the topic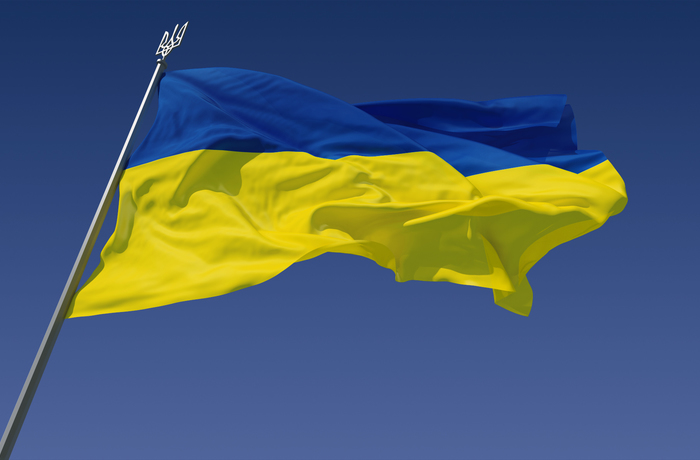 Treatment
ВИЧ в Украине: что там у соседей?
At the same time, the social workers do not refuse to work with the state. For example, New Life has brought over specialists from state institutions to do preventive work — STD and skin specialists and drugs counsellors were invited to the group classes to speak about the consequences of unsafe sex, alcohol, and substance abuse.
"This target group is mostly interested in building relationships, but one of the peculiarities of MSM risk behaviour is the frequent change of partners," says Marinyets. "There is a sad myth that the lack of protection is an indicator of trust in a partner. To get rid of this attitude, you need several years of constant work. People have a lot of inner fears that we have to fight."
For the past few years, New Life has not had large projects within the MSM group. This is due to changes in legislation and the lack of external sponsors. However, NPO representatives believe that, with the support of federal grants, interaction can be rebuilt between structures — many of them are ready to help, all that is required are good management and financial resources.
HIV education
Another important target group that New Life has been working with for many years is schoolchildren and teenagers. The organisation conducts educational sessions under the supervision of teachers. "For forty-five minutes we are trying to not just give a lecture, but to provoke a discussion — we ask who knows what about HIV. During this process, it becomes clear where are the gaps in the children's knowledge," the social activists explain. In average, in two months they cover eight schools.
The key issue and problem for HIV education in Russian schools is how to talk about the sexual transmission of HIV while avoiding the words "sex" and "condoms". It is difficult to speak about; people react in different ways, sometimes teachers forbid talking about it. Therefore, writing a letter to a friend who has found out that they are HIV-positive has become a popular and effective task.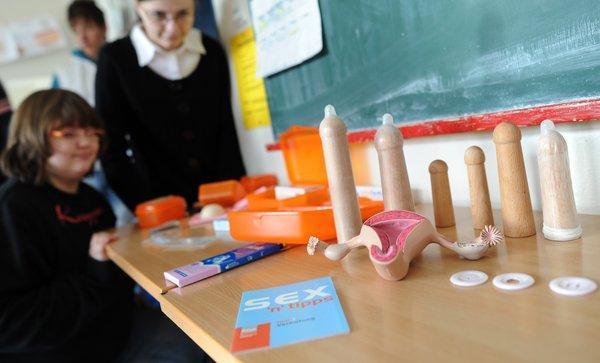 Daria Gavrilova, the Director of New Life, conducts preventive work in schools independently. She recalls how some write long letters, promise that they will not stop communicating, that the illness is not a final sentence. The stereotypes in the heads of schoolchildren mainly depend on their relationship with the teacher who holds the classes. "We are building a lesson in the form of a dialogue," she continues. "I do not touch on the topic of drugs, I ask for more questions. Girls ask about giving birth, boys wonder whether it is possible to build a relationship with an HIV-positive person and whether it is true that a person who takes drugs is no danger."
The current situation
The HIV prevalence rate in the Orenburg region, according to the state report "On the state of the sanitary and epidemiological well-being of the population of the Russian Federation in 2017," has more than doubled since 2012. At the same time, the prevalence rate remains 1.9 times higher than the average in Russia. The rate of mortality in recent years has been declining, but slowly.
"The key issue and problem for HIV education in Russian schools is how to talk about the sexual transmission of HIV, while avoiding the words 'sex' and 'condoms'"
"In general, the current situation is more controllable, because the state has begun to pay attention to it. For almost thirty years, nothing was being done about it. But in 2017, the state strategy was finally adopted," says Yelena Shastina. According to the data collected during her time at New Life, there has been a steady increase in HIV prevalence among people over 35 in the last five to six years. These are socially adjusted people with a higher education and a permanent job. According to the stereotype, they should not have HIV at all. And transmission is, of course, exclusively sexual. They do not care about safety — it is scary to question your decency, if you start talking about a condom first, your partner may think that you want to protect yourself or them from something.
"Among vulnerable groups, especially MSM, the epidemic is latent and the scale is gradually increasing," adds Marinyets. "When going to a state medical institution, a person does not admit that they are gay. Therefore, when tests results come back, the means of infection is recorded as heterosexual sexual contact. So we do not understand what is actually happening in the target group. And we cannot build a strategy to work with the group in order to prevent the epidemic from growing."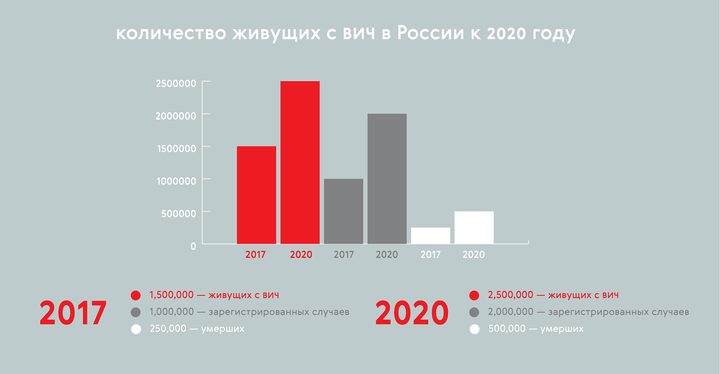 The current situation in the Orenburg region, as in Russia in general, is gradually becoming more and more controlled — NPOs collect statistics, more and more people are undergoing therapy every year. On the other hand, vulnerable groups are now on the verge of an epidemic — and this issue is much more difficult to resolve. The main concerns are not only the control and functioning supply of medicines, but also the prejudiced attitude of doctors towards patients. It concerns the attitude of patients who have found out about their diagnosis towards public medical institutions. And here the key is the work of specialised NPOs, where people who are not involved in sluggish state mechanisms are able to be more sensitive towards patients, listen better and give more detailed answers. Often this is the decisive factor in a patient choosing to be treated, rather than hiding their diagnosis.
Этот материал подготовила для вас редакция Фонда «СПИД.ЦЕНТР». Мы существуем благодаря вашей помощи.
Вы можете поддержать нашу работу по этой ссылке.