"Please, wait a bit, we'll come out in a second," Angela says, opening the door. It's like a kindergarten behind the door: six children, two – hers and Denis's, and the other four – her older sister's. They rent an apartment together in the quiet centre of Polevsky, a small town in the Sverdlovsk Region. It is cheaper that way.
Two minutes later, Angela comes outside. She leads her husband by holding his hand, helps him get down the doorsteps, and then tries to seat him down on a bench. Denis remains standing. He keeps silent, looking away. Denis is 32. He has HIV that has progressed to AIDS, as well as a bunch of related diseases: encephalitis, tuberculosis, chronic hepatitis, etc. Doctors say that Denis may not survive this summer. Although it was the same doctors who earlier claimed that he wouldn't live until the beginning of it. This is why Angela takes what the doctors say with a pinch of salt, and has been fighting for her husband and the father of their children's life for almost half a year now. Their daughter is two and a half, and their son is six months old.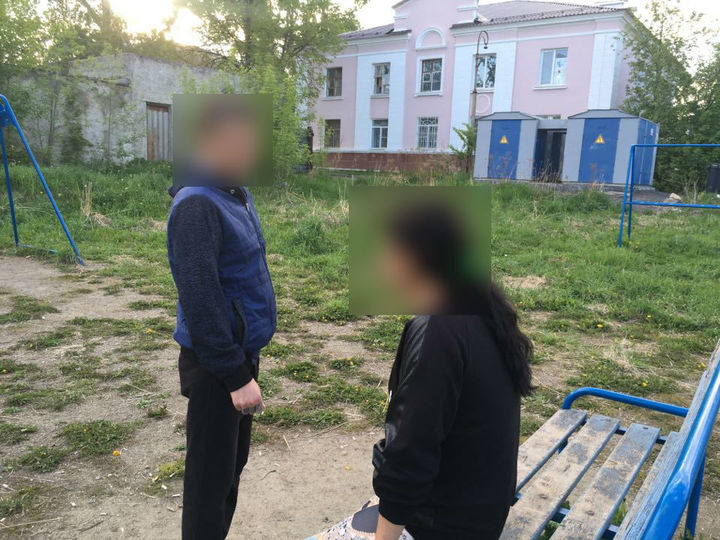 "If they transfer him to a penitentiary medical facility, he'll kick the bucket"
Angela and Denis met five years ago. In 2015, they got married, and two years later, they welcomed their daughter. Denis didn't have a chance to pick up his wife from maternity hospital. Two weeks before their child was born, he was sentenced to two years in a high-security prison. "It was a stupid story," Angela recalls. "We had a fight, he got drunk, and stole a welding machine from a neighbour's garage just out of spite. When he came back in the morning, he had no idea why he had done that."
As he already had previous convictions for theft and robbery, he was given a two-year sentence due for repeated offense. There was also a "smoldering" case under Article No. 318 of the Criminal Code: Denis had hit a police officer on the job. A check-up in prison showed that Denis had an extremely low immune status. There were only 45 cells. However, he felt fine. An infectious disease doctor prescribed antiretroviral therapy, but Denis refused to take the drugs due to their side effects.
He was diagnosed with HIV back in 1999. During the years of living with the virus, he only took therapy occasionally when he was in jail. He would start spontaneously and give up in the same way, because he felt fine without the pills, whereas taking them made him feel not so well.