— So, AIDS.CENTER in Nizhny Novgorod isn't your first project. What activities were you engaged in before?
Maksim: In 2015, we launched an LGBTQ+ community centre in Nizhny Novgorod to meet the demand from the community. There are many LGBTQ+ people in every city. However, in some cities, they might struggle to find support.
The single gay club in Nizhny Novgorod has been around for 20 years now. There were simply no other places to meet except for the club, but a lot of people just aren't into clubbing.
That's why we came up with the idea of launching an alternative space. We had an English speaking club, we played board games, and we offered counseling with a psychologist. Different sports activities were available as well: we used to go skiing in winter, organized quests in summer, and go backpacking and hiking in autumn.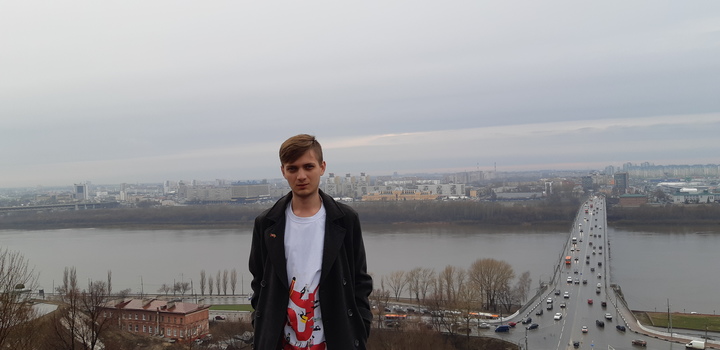 The centre is still operating, welcoming something like 50 or so people, who are mostly students and young people aged 25-30 years. Interestingly, most of the participants were initially girls, but then, some guys started coming as well.
— LGBTQ community centres aren't that common in the provinces. Did you have any problems with the local authorities? Perhaps, with the owners of the shops nearby?
We steered clear of the civil servants, and never asked permissions from anyone. As for the shops nearby, well... a jewellery store, an electrical equipment store... there used to be a children's vocal-studio, we had some problems with them. Thank goodness they finally moved out. (laughs)
— Was their singing that bad?
They sang well, but it was too loud. Besides, it sounded like a broken record, they would sing about the orange sky (translator's note: reference to one of the most well-known Russian kiddie song, 'Orange Song', about a kid painting everything into his favourite colour, orange) and lots of songs about moms and dads, again and again. In all seriousness though, there were some tricky moments about the rent, and the place wasn't a perfect match, so at some point, we also had to move. The LGBTQ+ centre is now situated in the very center of the city, next door to many pubs and karaoke-clubs. It's a two-storey office centre located in a quaint 19th-century mansion.