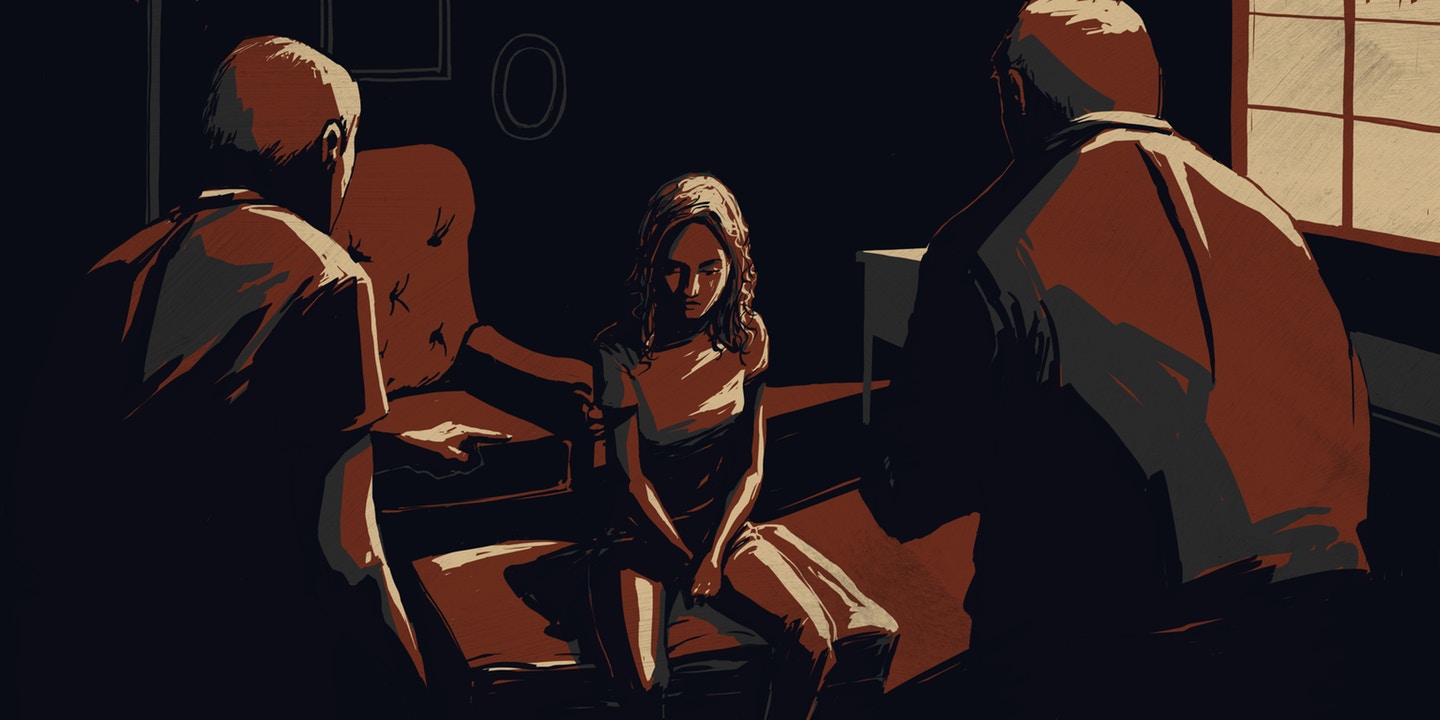 Society
"Attesting witnesses took some drugs straight to the police station." How drugs are plant
On June 24, criminal charges were filed against the head of the local drug enforcement department in the city of Engels, who had beaten a detained man and planted illegal substances on him. Unfortunately, this practice is widespread among law enforcement agencies. AIDS.CENTER talked to drug users and found out how the police plant drugs to create a reason for detainment; how drug addicts are forced to participate in test purchases and to become attesting witnesses; and whether drugs can be bought in prison.
Sunday, it's hot outside, so young families with children go for walks, teenagers ride bicycles in the 850th anniversary park of Moscow. You can see wisps of smoke from barbecues, one of them rises and hides in the leaves of a twiggy willow growing under Brateevsky Bridge. Two grills with barbecue, chopped cucumbers and tomatoes, some bread – a traditional "Sunday barbecue" set, except for one thing: complete absence of any alcohol.
About ten men and women of different ages gathered a meter or so away from the grills. Some of them are wearing T-shirts written "Summer 228" on their backs, while the others have their T-shirts rolled-up and sticking out of their trouser pockets or backpacks. These are the participants of the annual meeting "Support. Don't Punish" organised by the Andrei Rylkov Foundation, urging that drug policy should be aimed at combating drug use, not the users. Formally, the meeting commemorates the 26th of June – International Day against Drug Abuse and Illicit Trafficking, established by the UN General Assembly in 1987. But this year, the meeting was postponed to the following weekend – 22 June.
"They plant and say: cooperate"
For ordinary people, 228 is a meaningless set of numbers, but for drug users, it is a symbol of their constant fear. This is the number of the Article of the Criminal Code of the Russian Federation, which refers to illegal drug trafficking. Tens of thousands of people are imprisoned under this article. Even if a person buys illegal psychoactive substances exclusively for personal use and does not sell them, he or she is still at risk of being detained and finding him/herself in jail, and the prison terms can be quite long.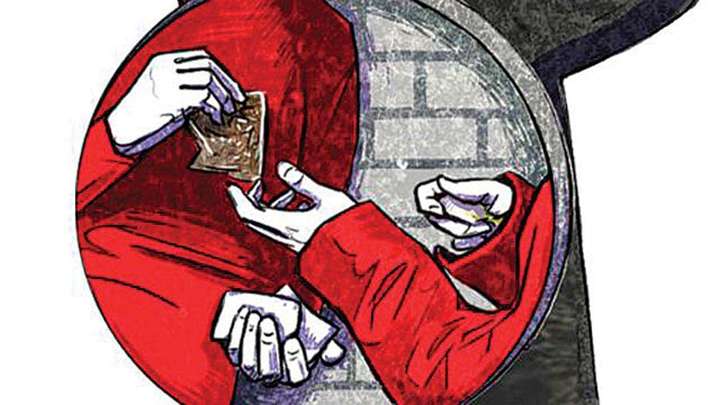 "I worked at a state institution, everyone would go out to booze on Fridays; that was supposed to be normal. If they find out or simply suspect something "illegal", then their attitude changes immediately; they fire you on sight," says Alexei, who had to quit his job after the management found out about his drug addiction from court documents.
The rest join the conversation:
- They're fighting trade... But the policemen are the ones who provoke it. Many people are caught that way they help someone buy, but it turns out that it was a test purchase.
- Yeah, here's also the drug dealing.
- They catch the one who also got it somewhere else. But they don't investigate anything further, and don't reach the starting point.
- And who will snitch on their own people...
- Some do.
- Because policemen plant drugs on them and say: "Cooperate, or you'll be in trouble."...
- The actual drug dealers do not actually use drugs themselves. They are absolutely different people.
- Yes, everyone is afraid: oh, he's a drug addict, he'll sell his own mother for a high. Addict, drug addiction. Obsession is something terrible.
- That must be called a drug user.
- But I hear something different. Not mania, but a man.
Talks about the need to reform the Russian drug policy started were reignited in June 2019 following the high-profile case of Ivan Golunov, a Meduza journalist, who was detained on the 6th of June for supposed drug possession and producing with intent to supply on a massive scale, which is punishable by imprisonment for up to 20 years. The police claimed that five bags of mephedrone were found in Golunov's backpack, and more than five grams of cocaine and an electronic weight scale were found at his home. However, further investigation did not uncover any drug traces in either Golunov's blood or his nails, and his fingerprints were not found on the packages containing the illegal substances. Golunov and his friends claimed that the drugs were planted.
The case caused a widespread public outrage: his colleagues stood up for him. In the evening of 7 June, solitary pickets started in front of the Ministry of Internal Affairs building on Petrovka St., and continued until 11 June, when the head of the department Vladimir Kolokoltsev announced that Golunov's case had now been closed and all charges against the journalist had been dropped "for the lack of evidence of his involvement in the crime."
"They will find as many as they need"
"The major was sitting in front of me, he was looking at me and smiling. They invited attesting witnesses, some of them drunkards. They brought my things in a package, opened it, and took 0.9 grams out of the wallet, in front of the attesting witnesses" 45-year-old Alexei recalls the events of the 2010. At that time, the drug user of 20 years went to the forest near Kashirsky Highway with his friends, where they got a fix. But one of his friends fell sick. The unconscious man was seen lying in the bushes by a passing mushroom picker, who immediately called the police. Alexei revived his friend. As he brought him to the car, the patrol arrived. The police took them to a hospital, where it was determined that an overdose has caused the unconsciousness. Alexei was then taken to a police station.
"I handed in my things downstairs, where they were examined, sealed in a package like the one that will later be opened in front of the attesting witnesses. There was nothing in the wallet. But... they will find as much as they need."
Alexei was sentenced to two years on probation. He received the court documents at his place of work, and was immediately fired. Formally, it is not legal to fire someone for drug use, but "when it is necessary, they find a reason." The man has now long been working in another organization and continues using drugs, "I now understand that I will never quit. Both my wives took me to the clinics, but to no avail. I got divorced with both."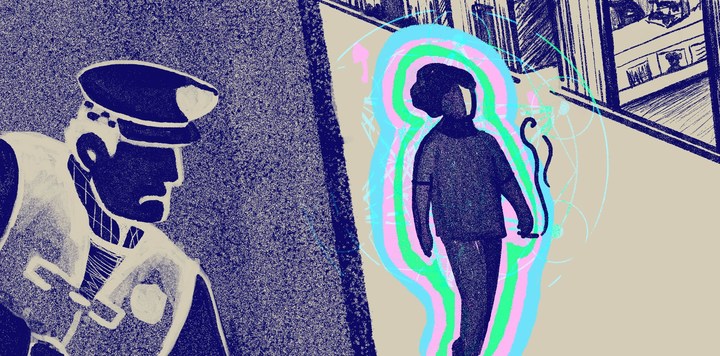 "If they need, they will plant", Igor proves his words. He got his salary last week and bought two doses of methadone on his way home. As he came to the house, a patrol car stopped nearby. Igor swallowed both doses in a hurry. "They tried to choke me so that I could not swallow, then they started threatening me with a search at the station and that they would find whatever needed to be found. I'm now afraid to walk around the area, even if I have nothing on me".
According to activists and drug addicts, the police closely collaborates with known drug users so they could report on others. One of the most common tricks is to conduct a test purchase. One person forced to cooperate with the police asks his friend to buy some illegal substances for him.
That is how Vera was caught. "A friend called me, again and again, asking to buy her some. At first, I refused, but then she started to offer some crazy money", says Vera, a 40-year-old, who spent four years in prison in Chuvashia. At that time, in 2009, she agreed to buy meth for her friend. After returning the package with the substance and receiving the money, Vera was detained. It later turned out that the cash she received was marked.
"Yes, everyone knows about it. They tell you: report on your people. They know everyone in the area", Igor thinks. He remembers in 2012, when two attesting witnesses arrived at the police station before a crime re-enactment. It was obvious it was not their first re-enactment. "They took some stuff right at the station, and we left," Igor suspects those witnesses were the ones collaborating with the law enforcement officers in exchange for immunity.
"90% of them are under 288"
Article 228 is one of the most widespread in Russia. The number of those who are serving sentences at detention facilities under articles related to drug trafficking is about 25%. According to the Russian Federal Penitentiary Service (FPS), the number was 129,419 people in 2018.
According to human rights activists, the situation is even more depressing. Arseny Levinson, a lawyer representing the legal aid centre for drug addicts Hand help, reported to AIDS.CENTRE that up to 27% of convicted men and 39% of convicted women are detained under the "drug" articles at FPS institutions today.
"Moreover, many of them are not there for dealing, but for possession. Generally, these are ordinary consumers, not drug dealers," the expert emphasized. He added that such a high percentage is facilitated by the duration of sentences, as well as by a parole filing procedure that is more complicated than for convicts under any other articles.
"The major was sitting in front of me, he was looking at me and smiling. They invited attesting witnesses, some of them drunkards. They brought my things in a package, opened it, and took 0.9 grams out of the wallet, in front of the attesting witnesses"
In September 2018, Deputy Director of the FPS Valery Maksimenko stated that on average, RUB 57,600 are spent on the welfare of a single convict from the federal budget. The federal budget therefore spends about RUB 7.5 billion in total annually on the welfare of prisoners persecuted under articles related to drug trafficking.
However, these are the most conservative estimates, as many drug users are serving sentences on non-drug related articles for theft, robbery or armed robbery.
Igor is a little over 30 years old. He has been in prison four times. Several thefts, robbery – and not a word about the drugs that the man has been using for almost 15 years is contained in the court documents. According to his own words, his drug addiction pushed him into stealing bags and robbing apartments. "The last time, I got five years at Yelets. Ninety percent are convicted under Article 228. "You look around, and 228 is written everywhere on the bunk beds", he says. "That was something like this: a person is in prison, then he is released, then is convicted under 228 again. The police in the area are already watching them and apprehend them immediately."
Igor was released in 2017, gave robbery up for good, and got a job. But he turned back to drugs almost right away. "You should change your social circle completely, change everything, it's not the same without drugs. Boring or something. My mother sometimes asks: "Well, why won't you just stay home?", but I can't, it pulls me outside."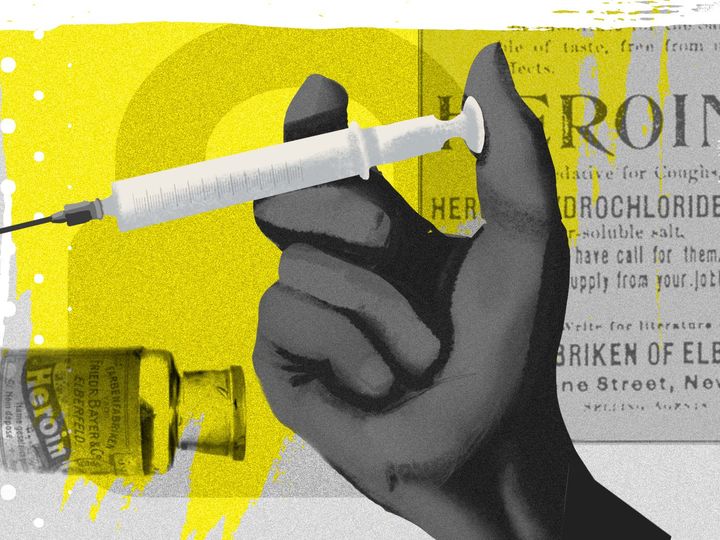 "Couldn't stay away for too long"
Isolation rarely leads to a recovery from drug addiction and a complete withdrawal from further use. Most of those who have served time turn back to drugs immediately after being released.
"Yes, I've been using drugs for as long as I can remember, started in the nineties," says the 39-year-old Dmitri. In 2009, he got caught stealing a bicycle: needed some money to pay for a new dose. Prompt medical examination determined that Dmitri was mentally unstable when he committed the crime, and he was sent to a psychiatric hospital in the Moscow Region, where he spent six years.
"I didn't use anything there, did some sports even, although it was forbidden. I don't know why, they were probably afraid we would hurt ourselves. We did it anyway. When I was released in 2015, I continued doing sports, but that didn't last for long", Dmitri says in a monotonous manner as he looks away. He recalls going out with a girl, but the relationship did not work out, and their break-up triggered him to start using drugs again. That happened three months after leaving the hospital. "I've long forgotten about her now, but still continue using drugs."
"I now understand that it is one of my weak points, and I won't ever manage to overcome it," 40-year-old Ivan grins. He started using heroin 19 years ago in 2000. In 2011, Ivan was caught during a test purchase, but the amount was not substantial enough. Therefore, at the trial, he was sentenced to two years probation. The sentence obliged him to a monthly report to the penitentiary inspection, but he "bailed" on this duty. A year later in 2012, he was caught stealing groceries from Auchan worth RUB 3,700, and under Article 158 (Robbery), he was convicted for two months. But since he failed to report to the inspection, his first probation sentence was turned into a real one. Ivan was sent to a prison in the Bryansk region for two years, in addition to the two months that he got for robbery.
"They tried to choke me so that I could not swallow, then they started threatening me with a search at the station and that they would find whatever needed to be found. Now I'm afraid to walk around the district even if I have nothing on me".
"I thought that I would probably break down there, but as I arrived and I felt like I found myself in the Netherlands. If you have money, whatever you wish for is yours. And if you don't have money, but you have a head and brain, you'll still be fine too." According to Ivan, one could get his hands on some drugs in prison, but it was 50-70% more expensive than outside: the extra charge was for delivery – a courier, who threw the bundle over the fence for the prisoners to pick it up immediately. That is how Ivan got by without money: he found those who wanted drugs, they paid, and the dose was free for Ivan for catching the bundle and the risk of staying in the isolation cell for 15 days
"Joyless, boring" - these words are frequently heard from drug addicts who turned back to psychoactive substances over and over again. In the women's prison in Chuvashia, where the 40-year-old Vera was detained, the regime was "strict" on drugs: "Everyone speaks to us in a more formal manner, it's impossible to get anything." In 2013 she was released and, as she says, tried "to live just like everyone else" for about two years. "And then everything became boring, the children grew up, practicality, well, it was just boring". Since then Vera continues to use drugs, but she had no more contacts with the police. "I just don't really speak with anyone".
Dmitri has similar feelings. According to him, "the only thing that keeps me going is the idea that in the evening I can stir something up. Because what is all this for, what's the purpose of living?"
Liberalization of the "Popular Article"
The calls to amend Article 228 has been discussed for a long time, but nothing had been changed at the state level. However, perhaps some positive changes can be expected in the nearest future. In November 2018, a working group was created in the State Duma to improve the anti-drug legislation. The first meeting was held in February 2019.
On 20 June, President Vladimir Putin opposed liberalisation of Article 228 of the Criminal Code of the Russian Federation. "Is it necessary to liberalise this type of activity? I don't think so. The risks for our country, our nation are too high. If a person illegally possesses, transports, deals in even a small amount of drugs – he or she has to take responsibility for it, there can be no liberalisation", he said.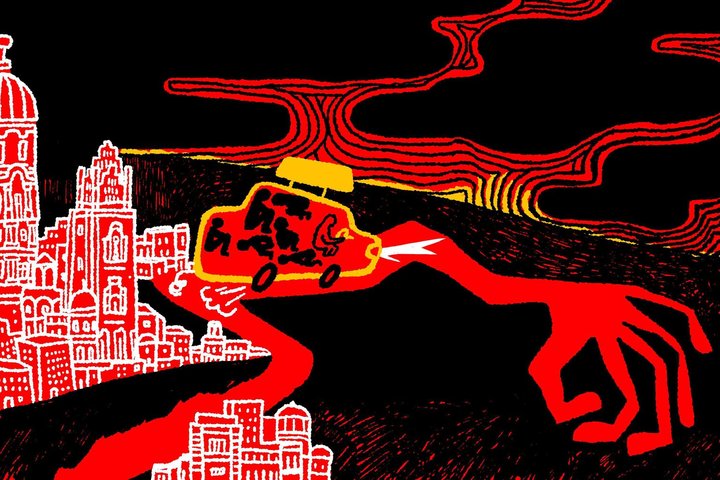 However, according to human rights activists, the President's words do not mean that the Parliament will not consider the existing draft. Arseny Levinson, a member of the working group on improving the anti-drug legislation, told AIDS.Centre that, at this moment, the draft is not ready for consideration due to technical reasons – it has not yet received the feedback from the Government and the Supreme Court.
"Putin opposes liberalisation because of the Golunov case," he explains. "But the changes that are now being prepared for introduction into the State Duma do not call for liberalisation of the legislation. These changes call for a more balanced approach so that the police do not imitate the fight against drugs by solving "serious" crimes, like possession of several grams of a banned substance".
According to the expert, the project is not aimed at mitigation, but at differentiation of liability, as well as at attempts to shift the main police efforts from prosecution of drug users to a fight against the drug dealers.
"Of course, we see this as insufficient. The norms of the Criminal Code should be carefully reviewed in order to exclude the possibility of a conviction on possession or usage charges. However, it is hardly possible right now," Levinson summarizes.
The draft suggests transferring cases under the second part of Article 228 of the Criminal Code (possession and purchase of drugs on a large scale) to the category of medium-gravity cases. Previously they were qualified as serious crimes.
It is also assumed that the term of imprisonment may be reduced from "three to ten years of imprisonment" to " two to five years of imprisonment" according to this part of the article. And the lower threshold of imprisonment according to Paragraph 3 of Article 228 of the Criminal Code is reduced to 5 years. It is currently punishable by 10 to 15 years of imprisonment.
The drug users are convinced that reforms in the drug legislation are hardly possible in the nearest future.
"What are they afraid of? Why is there no methadone programme in Russia? – Alexei is wondering. "It would be better if every week I went to a particular counter with a prescription and took what I need, rather than being under the fear of 228 all the time".
"And you never know what you get this time. Sometimes, it happens that they suddenly give you a clean dose, but you think that it is the usual one. There goes your overdose.
"Well, unless the Tsar gives an order, nothing will ever change...
The conversation fades again, little by little people start to walk away, finishing the barbecue and vegetables. Two park securities pass by on bicycles. They stop, look around the lawn under the bridge where the picnickers are staying. They do not see any troublemakers and take off.