Sunday, it's hot outside, so young families with children go for walks, teenagers ride bicycles in the 850th anniversary park of Moscow. You can see wisps of smoke from barbecues, one of them rises and hides in the leaves of a twiggy willow growing under Brateevsky Bridge. Two grills with barbecue, chopped cucumbers and tomatoes, some bread – a traditional "Sunday barbecue" set, except for one thing: complete absence of any alcohol.
About ten men and women of different ages gathered a meter or so away from the grills. Some of them are wearing T-shirts written "Summer 228" on their backs, while the others have their T-shirts rolled-up and sticking out of their trouser pockets or backpacks. These are the participants of the annual meeting "Support. Don't Punish" organised by the Andrei Rylkov Foundation, urging that drug policy should be aimed at combating drug use, not the users. Formally, the meeting commemorates the 26th of June – International Day against Drug Abuse and Illicit Trafficking, established by the UN General Assembly in 1987. But this year, the meeting was postponed to the following weekend – 22 June.
"They plant and say: cooperate"
For ordinary people, 228 is a meaningless set of numbers, but for drug users, it is a symbol of their constant fear. This is the number of the Article of the Criminal Code of the Russian Federation, which refers to illegal drug trafficking. Tens of thousands of people are imprisoned under this article. Even if a person buys illegal psychoactive substances exclusively for personal use and does not sell them, he or she is still at risk of being detained and finding him/herself in jail, and the prison terms can be quite long.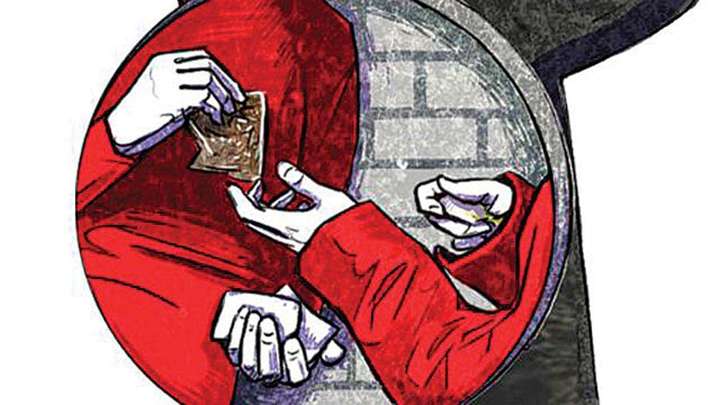 "I worked at a state institution, everyone would go out to booze on Fridays; that was supposed to be normal. If they find out or simply suspect something "illegal", then their attitude changes immediately; they fire you on sight," says Alexei, who had to quit his job after the management found out about his drug addiction from court documents.
The rest join the conversation:
- They're fighting trade... But the policemen are the ones who provoke it. Many people are caught that way they help someone buy, but it turns out that it was a test purchase.
- Yeah, here's also the drug dealing.
- They catch the one who also got it somewhere else. But they don't investigate anything further, and don't reach the starting point.
- And who will snitch on their own people...
- Some do.
- Because policemen plant drugs on them and say: "Cooperate, or you'll be in trouble."...
- The actual drug dealers do not actually use drugs themselves. They are absolutely different people.
- Yes, everyone is afraid: oh, he's a drug addict, he'll sell his own mother for a high. Addict, drug addiction. Obsession is something terrible.
- That must be called a drug user.
- But I hear something different. Not mania, but a man.
Talks about the need to reform the Russian drug policy started were reignited in June 2019 following the high-profile case of Ivan Golunov, a Meduza journalist, who was detained on the 6th of June for supposed drug possession and producing with intent to supply on a massive scale, which is punishable by imprisonment for up to 20 years. The police claimed that five bags of mephedrone were found in Golunov's backpack, and more than five grams of cocaine and an electronic weight scale were found at his home. However, further investigation did not uncover any drug traces in either Golunov's blood or his nails, and his fingerprints were not found on the packages containing the illegal substances. Golunov and his friends claimed that the drugs were planted.